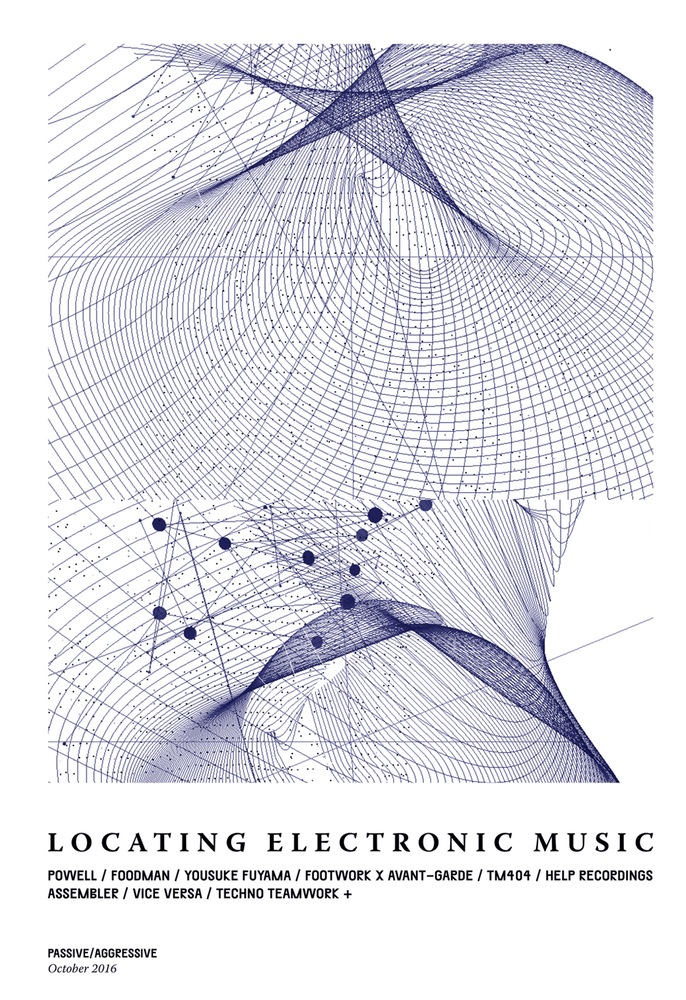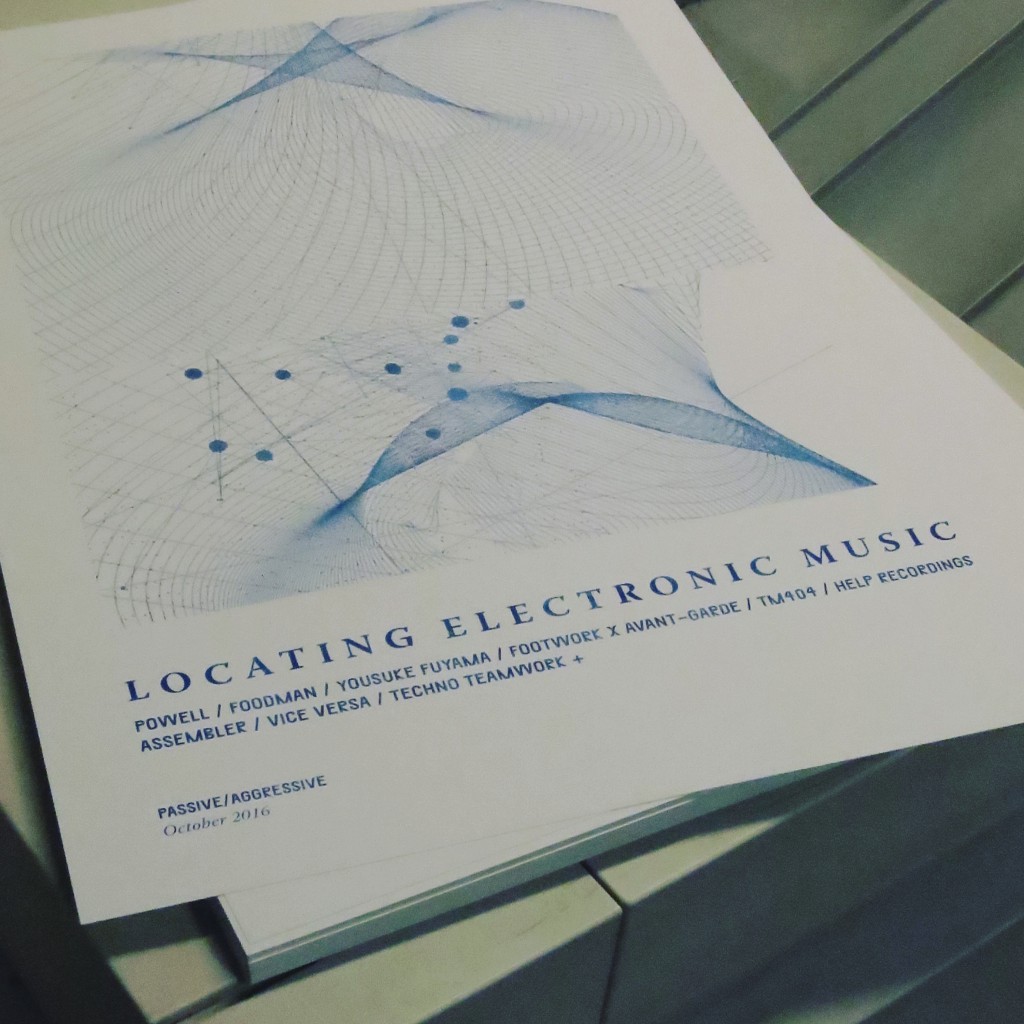 Passive/Aggressive - Zine #06 – Locating Electronic Music
Never too late to start with a good zine. So here's No. 6,  where artists share their thoughts on the current state of flux in electronic music. Featuring Yousuke Fuyama's wonderful artwork on the cover and inside, plus:
Powell (Interview)
Takahide Higuchi a.k.a Foodman (Interview)
Help Recordings (Interview)
Assembler (Interview)
TM404 (Feature)
Vice Versa (Feature)
Yousuke Fuyama (Essay)
Goodiepal (Advertisements)
Footwork x Avant-garde (Feature)
Techno Teamwork (Feature)
some quotes:
"It's almost like festivals are the new major labels. Like in the old days major record labels would sign these huge acts and know that they would sell hundreds of thousands of records. Now festivals sign huge acts and know that hundreds of thousands of people will come and see them. I think this kind of effect is dripping down into what used to be this precious beautiful thing, which was dance music and electronic music." – Oscar Powell.
"I think the current electronic music scene is very exciting. However, the internet is a double-edged sword and I feel the amount of very similar music is increasing at tremendous speed. Maybe the trick is to shut down all the information in order to create original work." – Foodman, Takahide Higuchi
"I just kept on recording for my own amusement. After all, a good studio is the best amusement park." – Andreas Tilliander, TM404
"When you have been involved with industrial, power electronics, punk, hardcore, grindcore, black metal, whatever, which all is about the world being shit, Satanism, murder and death – then at one point you just get a bit tired of the negative element, and I think techno is the perfect counterbalance to all the death and destruction, because it's not a totally different aesthetic, but the message is different." – Klaus H. Hansen, Vault-101
"Sound is a mere result of an energy passing through the air creating a vibration. Therefore sound has no place and is a nomad crossing borders and stepping on new territories every time brought to life." – Introduction.
vudm
Medium: Magazine
Related Products