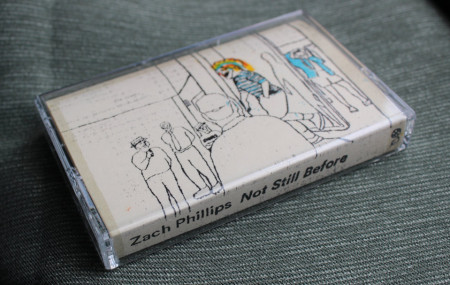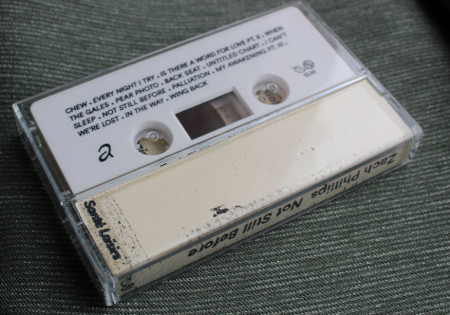 Zach Phillips - Not Still Before
I love Zach Phillips! And this is a real treat: 27 songs on one tape, collecting bits & pieces from demos and earlier albums, spanning 10 years (from 2009 to 2019).
What is it that makes him so unique? Vague associations come up and go down again: Brian Wilson, Jonathan Richman, R.Stevie Moore, Van Dyke Parks..
All written & recorded by Zach Phillips (piano, keyboards, bass, guitar, drum machine, vocal) 2009-18 on Tascam 424 MKI, Yamaha MT8X, Tascam 388 and Marantz PMD201; contributions by various instrumentalists (flute, percussion, bass, Sax..)
professionally dubbed and on-body printed C60 cassette with woodcut printed cover. Artwork by Sarah Smith. Includes download code.
Tip: also check the LP by Blanche Blanche Blanche, which is the duo of Zach and Sarah.
Medium: Music Cassette
Related Products