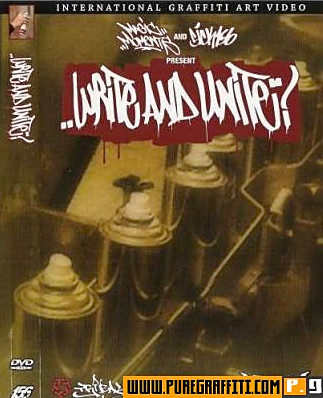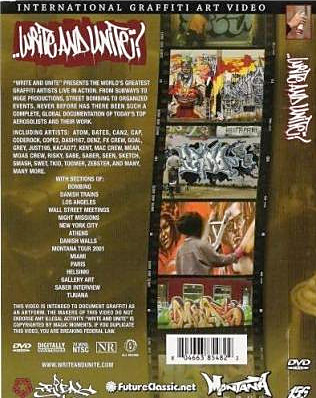 Various Artists - Write and Unite!
 "Write and Unite" presents the world's greatest graffitti artists live in action. From subways to huge productions, street bombing to organized events, never before has there been such a complete, global documentation of today's top aerosolists and their work.
INCLUDING ARTISTS: ATOM, CAP, CODEROCK, COPE2, DASH167, DENZ, FX CREW, GOAL, GREY, JUST195, KACAO77, KENT, MAC CREW, MEAR, MOAS CREW, RISKY, SABE, SABER, SEEN, SKETCH, SMASH, SWET, TKID, TOOMER, ZEBSTER, AND MANY, MANY MORE.
Medium: DVD
Related Products