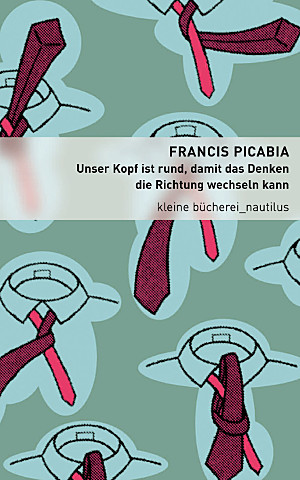 Francis Picabia - Unser Kopf ist rund, damit das Denken die Richtung wechseln kann
German language edition (no. 41) from the kleine
Bücherei für Hand und Kopf. Je teurer sie sind, desto langweiliger werden die Bilder. Sample this rare gem of wisdom, one of many in this must-have compilation of aphorisms from firebrand Francis Picabia. For a bit of poetic humour or just for a cheap thrill (in the spirit of aforementioned one-liner), grab this illustrated pocket edition from Nautilus. Translated from the French. Newest edition (March 2011).
Medium: Book
Related Products