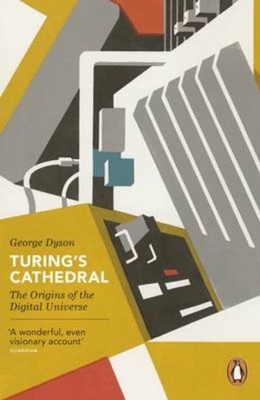 George Dyson - Turing's Cathedral
The origins of the digital universe. A member of the brainy Dyson clan, the science historian Dyson researches the historical context to the evolution of technology in
modern society. In this book he picks up the story where his previous works Darwin among the Machines (1997) and Project Orion (2002) end, by describing, in great detail, how Alan Turing, John von Neuman and a small band of other geniuses (proto hackers) not only built the computer but foresaw the world it would create. He recounts personal stories, touches upon the ethical dimension of scientific research and analyses technical concepts. 338 Pages and photos documenting the unpredictable wilderness of the digital universe.
Medium: Book
Related Products