Out of stock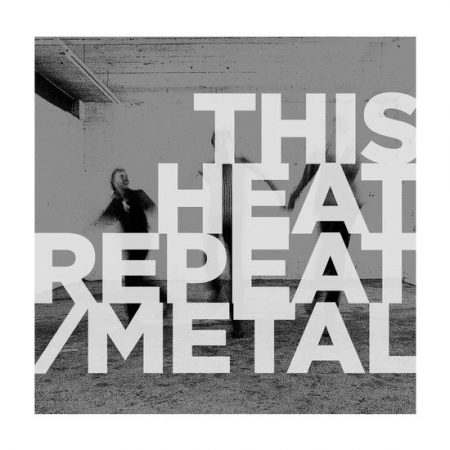 This Heat - Repeat / Metal
Available on vinyl for 1st time in 20 years. This combination, the funky, cut-up noise of 'Repeat' [1979] with the haunting, extended gamelan workout 'Metal' [1980], were last found together on vinyl in the 'Health And Efficiency' [1998] 2LP.
"Still sounding like little else before or since, 'Repeat' and 'Metal' are held in almost cultish regard by myriad avant-garde and experimental music observers and lovers. Both pieces stand at a crossroads of ideas, twisting traces of krautrock and Afrobeat with production techniques borrowed from concrète cut-ups and dub reggae to open up a new space in the fabric of musical space-time that best reflected the world around their studios in Brixton, London.
The A-side is given to 'Repeat' in its 20 minute entirety, offering a remarkable, reticulated edit of their early masterpiece, '24 Track Loop' stripped down to dubbed-out drum breaks and burning organ drones that effectively bridges the difference between Gruppo D'Improvvisazione Nuova Consonanza and Raime. On the B-side, they effectively invert that sound, recording a carillon of gamelan-inpsired metallic clangs outside their Cold Storage studios, resulting a windswept sort of electro-acoustic hypnosis that still patently works its magic nearly 40 years later." (Boomkat review)
Remastered from the original analog tapes. Includes fold out poster.
Medium: LP
Related Products