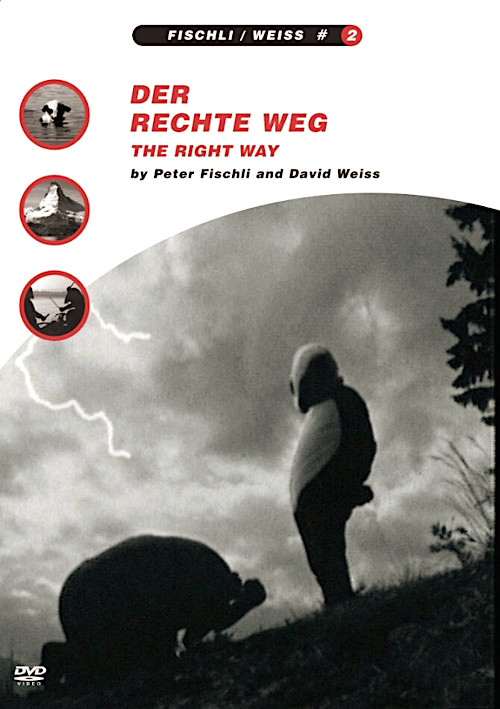 Peter Fischli and David Weiss - The Right Way
About The Right Way (Der Rechte Weg): A rat and a bear go hiking in the free, so-called unspoiled countryside, at the mercy of the elements, of all sorts of miracles – and, above all, of themselves. With pure hearts and a lot of goodwill, they try to find reasons for all they see and experience. Voluntarily, they sometimes find themselves closer than expected to the right way.
Peter Fischli and David Weiss, often shortened to Fischli/Weiss, are an artist duo that have been collaborating since 1979. They are considered one of the worlds top contemporary artists.
Their best known work is the film "The Way Things Go" (Der Lauf der Dinge). This was described by The Guardian as being "Post Apocalyptic" as it is all about chain reactions and the way in which objects fly, crash, and explode across the studio it was shot in.
Medium: DVD
Related Products