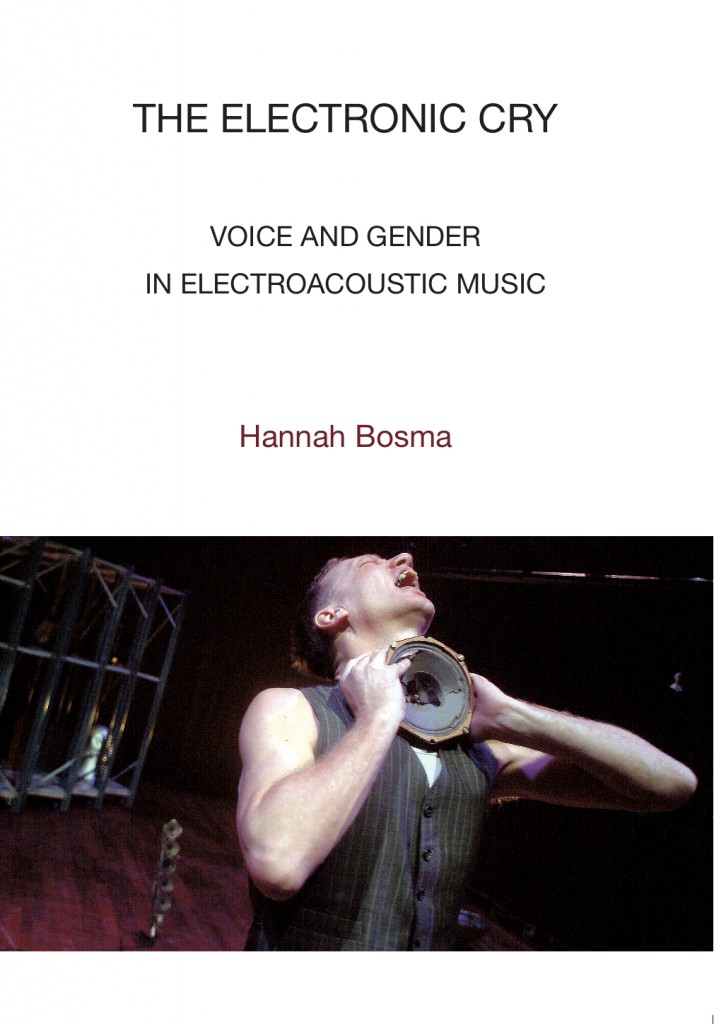 Hannah Bosma - The Electronic Cry – Voice And Gender In Electroacoustic Music
Hannah Bosma studied musicology at Amsterdam University under Remko Scha en Rokus de Groot, and this was the dissertation with which she promoted in 2013. Besides that she wrote several books, among others a book about Madonna and pop-stardom.
The voice provides an entrance to discuss gender and related fundamental issues in electroacoustic music that are relevant as well in other musical genres and outside of music per se: the role of the female voice; the use of language versus non-verbal vocal sounds; the relation of voice, embodiment and gender; the vocal persona; the listener's position; issues of authorship; 'écriture féminine' or feminine style. A number of electroacoustic compositions is compared to discern patterns with regard to the gender of the composer, the gender of the vocalist and the (non)linguistic character of the gendered vocal sounds. These patterns function as a reference for further close analysis of individual pieces, such as Jean-Claude Risset's 'L'autre face' (1983), Wende Bartley's 'Ellipsis' (1989-1993), Milton Babbitt's 'Philomel' (1963), Lars- Gunnar Bodin's 'Anima' (1984), Alejandro Vinao's 'Hildegard's Dream' (1994), Luciano Berio's 'Thema (Omaggio a Joyce)' (1958), Paul Lansky's 'as it grew dark' (1983), Larry Austin's 'La Barbara: The Name, The Sounds, The Music' (1991), Christian Marclay's 'Maria Callas' (1988), Gilius van Bergeijk's 'Een Lied van Schijn en Weezen' (1993), Charles Dodge's 'Any Resemblance is Purely Coincidental' (1980), Vivian Adelberg Rudow's 'With Love' (1986), Anne La Berge's 'Drive' (2003), Alison Isadora's 'Native Tongue' (2001), and more, each framed within a specific theoretical approach.
Paperback, 284 pages.
Medium: Book
Related Products