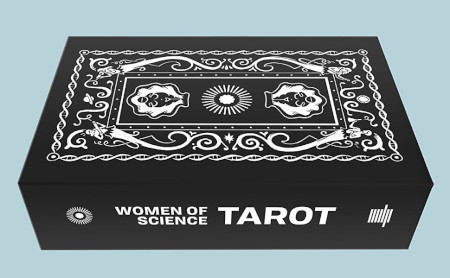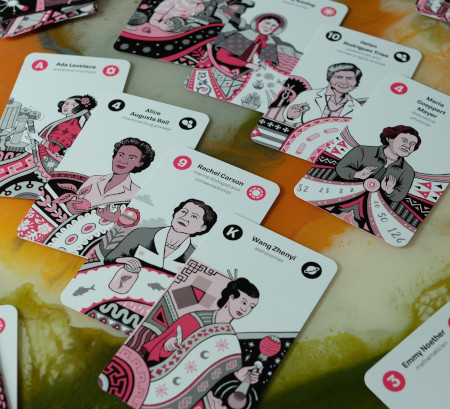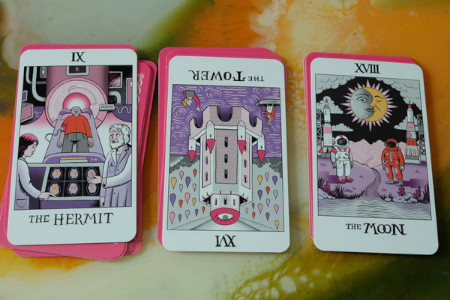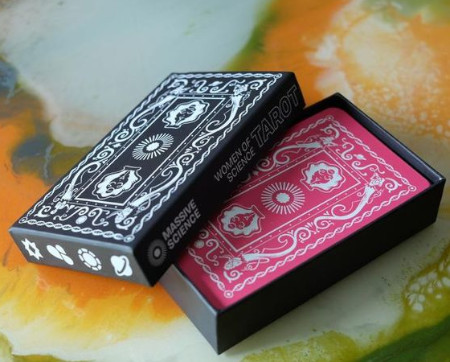 Massive Science - Women of Science Tarot
THIS PRODUCT WILL BE BACK IN STOCK SOON! (sorry, due to great demand). A card game that helps us tell stories about our future based on principles of science, and that values diversity and representation. Each major Arcana Card features a fundamental scientific concept like extinction, diversity, or gravity. The 56 minor Arcana Cards feature inspirational women who have changed the course of science, technology and engineering. The lively illustrations are by neuroscientist and comic artist Matteo Farinella. Accompanying the deck is a guidebook with biographies of all the women featured on the cards as well as information about the major arcana cards.
Most people associate tarot with divination. But  the tarot actually started as a playing cards deck, used since the mid-15th century in various parts of Europe.
Deck of 76 cards, measuring approx. 2.75″ x 4.75″ x 0.95″, and a printed paperback gameplay guidebook of approx. 93 pages, approx. 4″ x 6″ x.45, " packaged in a custom two-piece rigid box.
plyng
Medium: Card Game
Related Products