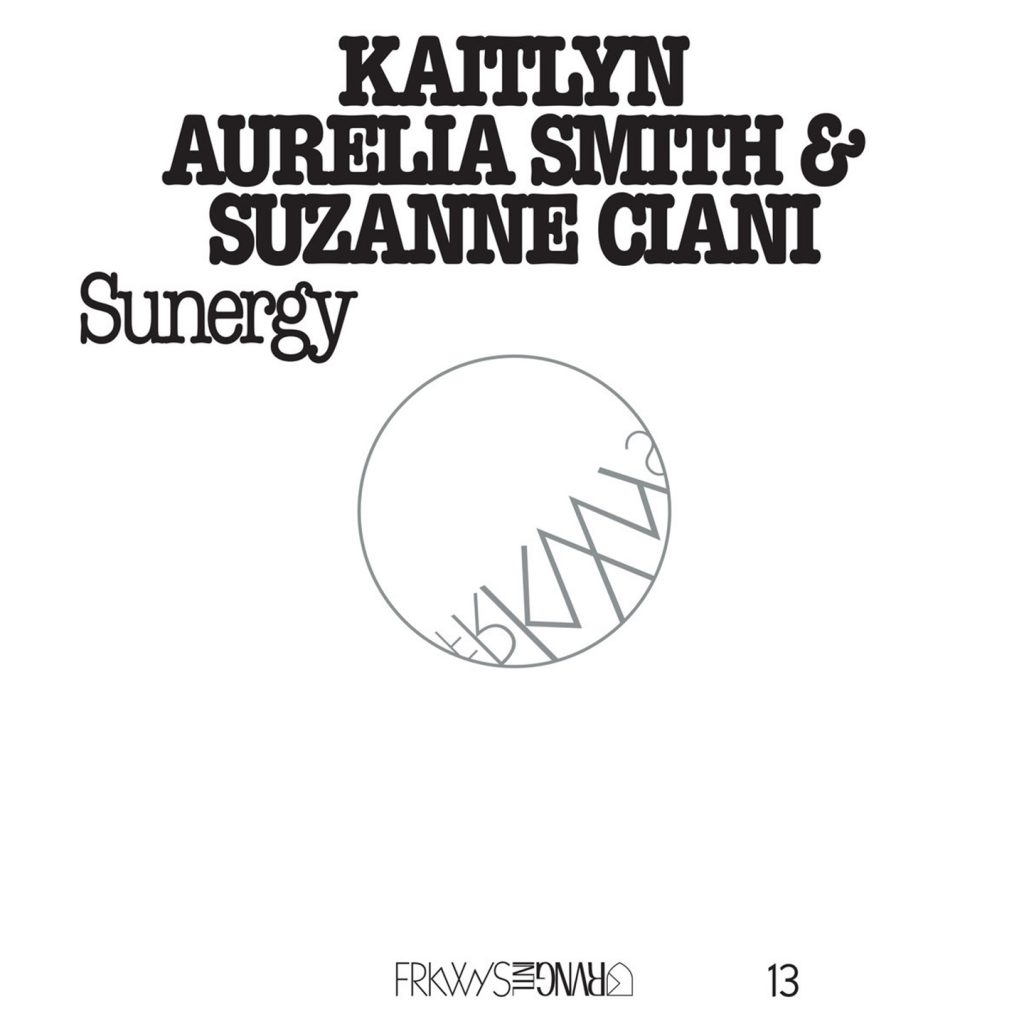 Kaitlyn Aurelia Smith & Suzanne Ciani - Sunergy
CAT: FRKWYS13
Release Date: September 16, 2016
Two virtuose players of the Buchla synthesizer, who happened to be neighbors in the small coastal community of Bolinas, California, came together and their joint love for the Buchla did the rest. On this release, Ciani and Smith were respectively performing on the Buchla 200 E and the Buchla Music Easel, two modern configurations of the innovative instrument developed in the '60s by Don Buchla.
Sunergy was recorded in the Bolinas home where Ciani has lived for the last twenty-four years. Her living room overlooks the Pacific Ocean from a cliffside perch, creating an idyllic, inspired setting for music making. Setting up their synths side-by-side, Ciani and Smith took turns keeping time and freely improvising for the album sessions. As a complete piece, Sunergy is shaped by slow, pulsing forms and sinuous, melodic sequences that conjure both an oceanic world and the unlimited sound made possible by modular processing.
For her part, Ciani has long been a Buchla voyager. Suzanne proselytized the live performance potential of Don's synthesizer in the '60s and '70s. After pioneering commercial sound design for Madison Avenue (including the ubiquitous Coca-Cola "Pop 'n Pour" sound effect), Ciani was able to finance her debut album Seven Waves, a suite of original compositions orchestrated electronically and connected by Buchla-designed ocean sounds, and start her uniformly spirited label, Seventh Wave. Smith was born just a few years after the appearance of Seven Waves, growing up in Orcas Island, Washington. A place of profound natural beauty, the islands would inform Tides, her first instrumental collection from 2014.
Despite the serene setting where Sunergy was realized, the album does not romanticize a complete oneness with nature. Smith and Ciani use their collaborative ground to reflect on the unstable forces at play across the Bolinas horizon. Sunergy takes stock of Bolinas in the 21st century, a once-thriving artist's refuge now vulnerable to real estate pressure extending from affluent San Francisco, and more irreparably, the specter of climate change erasing its many waterfront habitats.
Medium: LP
Related Products