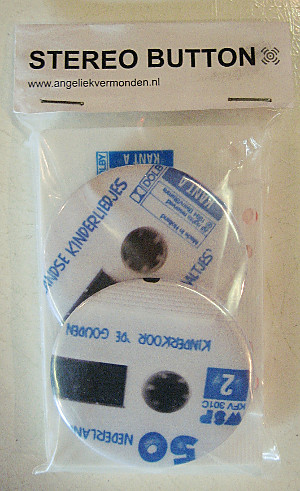 Angeliek Vermonden - Stereo Button 'Children Songs'
Original product made by Angeliek, artist/designer from Rotterdam.
What's on the tape is a surprise (though the title gives you a good
clue) but the tape label design is the inspiration for 2 big buttons
that you can pin on – in stereo! Nice gift for cassette freaks.
Medium: Music Cassette
Related Products