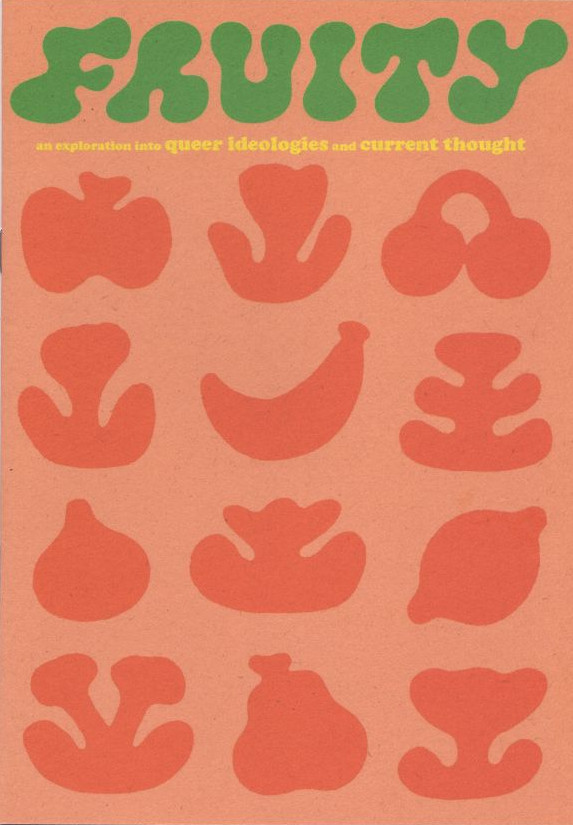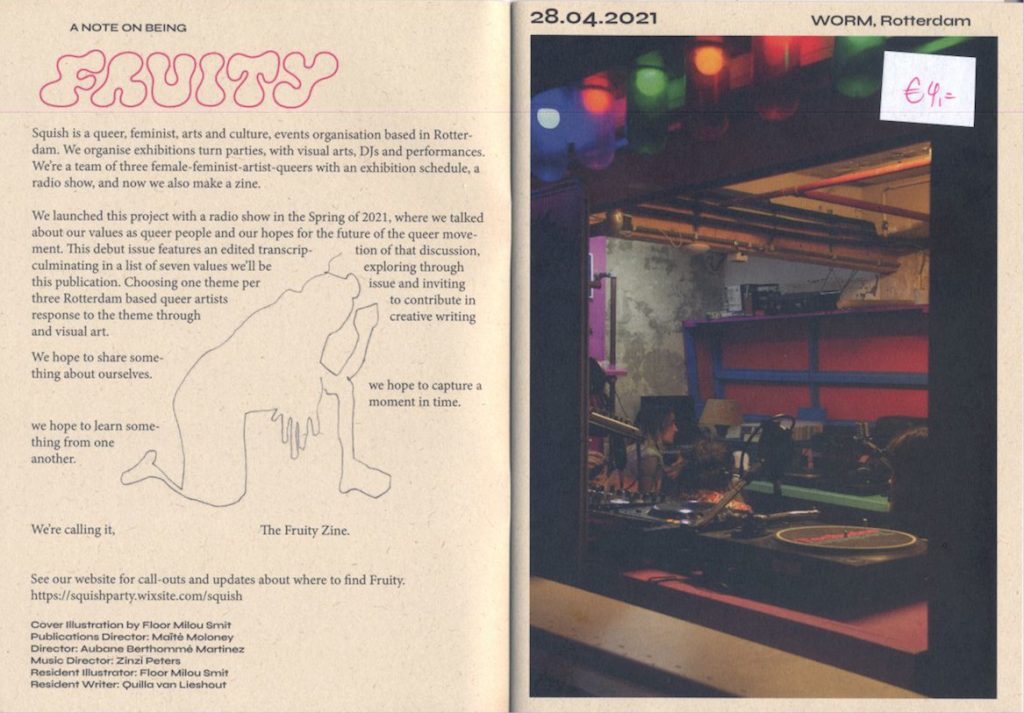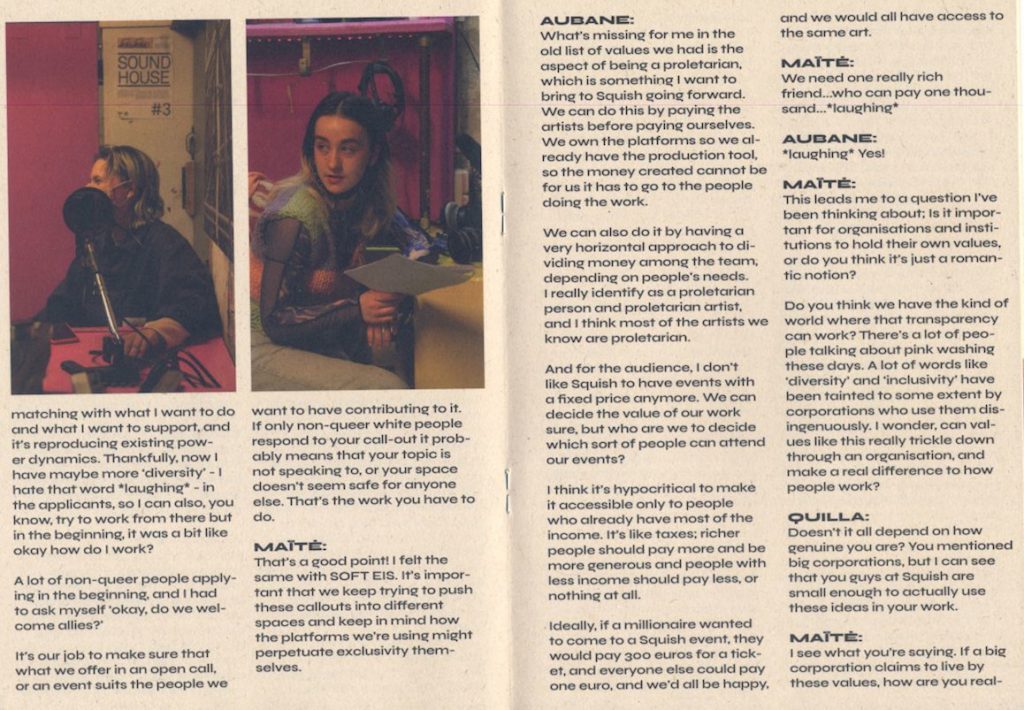 Fruity Zine - # 1 – An Exploration into Queer Ideologies and Current Thought
Fruity Zine was published by Squish, a Rotterdam-based organisation for queer & feminist art events/parties. Squish also hosts a radio show where they interview people from the queer communities who have something to say. This first issue of the zine is a transcription of a talk between Squish founder Aubane Berthommé Martinez and Maité Moloney, broadcast in the spring of 2021. In the back you will find The Fruity Manifesto.

"The Fruity Zine will choose one principle per issue and invite three Rotterdam based queeer artists to respond in writing or image. We hope to use this opportunity with one another about our community and how we can grow and connect."
20 pages, full-colour photographs and illustrations.
Medium: Magazine
Related Products