Out of stock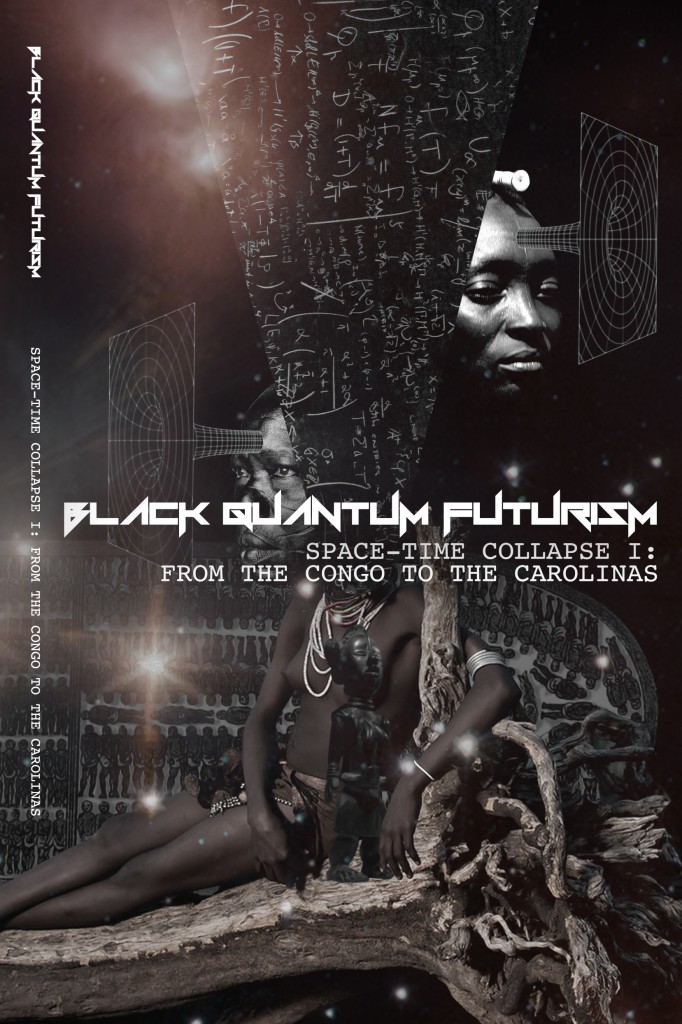 Black Quantum Futurism - Space-Time Collapse 1: From the Congo to the Carolinas
Space-Time Collapse is a new experimental writing and image series exploring possible space-time narratives and temporal experiences through the perspective of Black Quantum Futurism. This issue focuses on enslaved Black African ancestors, pre- and post-liberation. The slave ships and plantations themselves are traversed by the visionaries as chronotopes containing layers of different times, imprinted by the experiences of the people held captive therein. The featured writers and visionaries attempt to visualize, hear, understand, and feel the experience of time overwritten — the rewriting of conceptions of the past, present, and future to a people displaced by the transatlantic slave trade. The works also examine perceptions of time and space in relation to Black memory, historical and societal change, systems and institutions, and technological development, and how these perceptions are sifted through or persist into the present. Some propose ways and tools for shifting the dominant linear progress narrative with alternative concepts and shapes of time.
Featuring new visions from Rasheedah Phillips, Joy KMT, Thomas Stanley, PhD, Ytasha Womack, Camae Ayewa, Dominique Matti, Theo Paijmans, Alex Smith, and Femi Matti, with a foreword by Alicia J. Lochard. Artwork by Krigga!
Published in 2016, 108 pages, paperback.
Medium: Book
Related Products