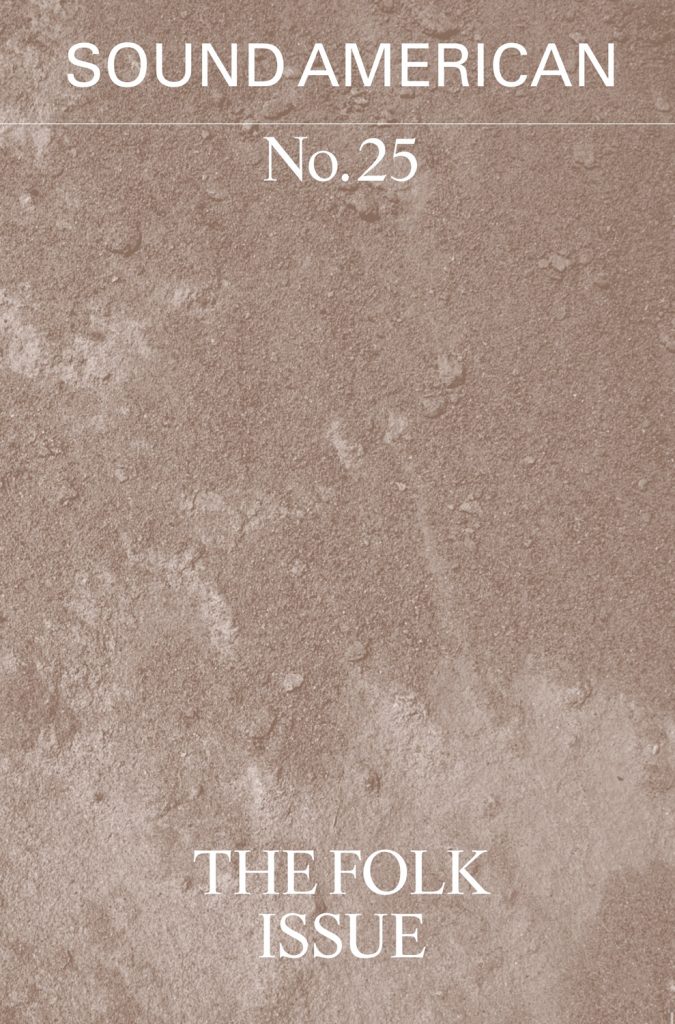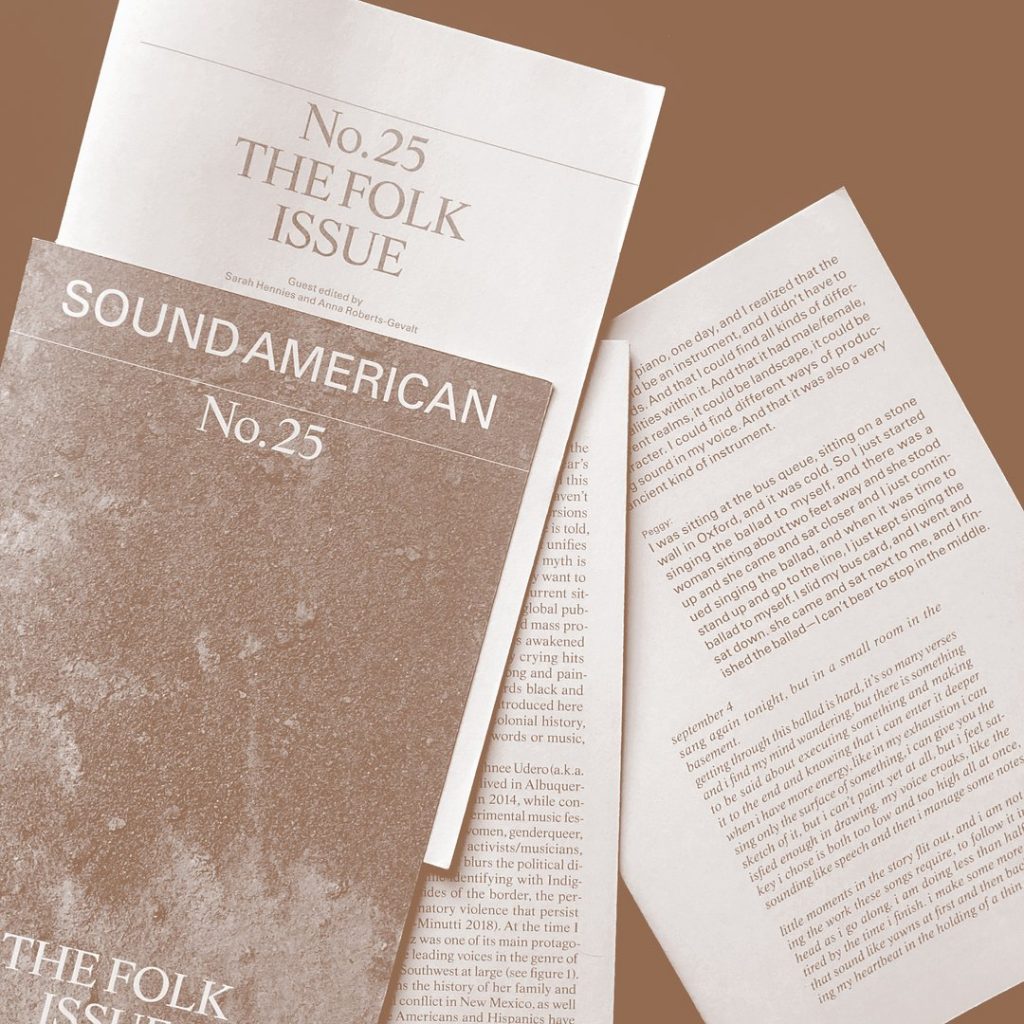 Sound American - Issue 25: The Folk Issue
This is the 25th issue of Sound American. In small publishing terms, that longevity is a success, and I celebrate that I, and all who have been a part of the journal thus far, have been able to do anything for that long. But, I would more deeply celebrate the proliferation of the idea of building community through publishing, would feel better if I thought these last few years had spawned something greater than what SA has been so far. Even more, I could feel satisfied with this work if some small residue from it brought us to some sort of wide-spread sharing, discussion, forgiveness, and musical, cultural, political, and human sense of mutual aid in our lives.
That's a lot to ask; bridging that gap or sowing the seeds of those relationships is something that won't come from a small journal with delusions of grandeur, but from hands reaching out to bring people in. The people in this issue, and especially Sarah and Anna, are doing just that by asking us to come to the folk music, experimentation, and humanity of each of their writing and to take that feeling to the community around us.
If you can, please start your own small music journal and support others like Sound American (Blank Forms and Primary Information are two great New York–based organizations as a start). You can seek them out online, and we will all benefit by your emotional and economic support. (Nate Wooley, editor)
In this issue:
Getting Through – Anna Roberts-Gevalt
Singing into the corner – Kurt Newman in conversation with Martin Arnold
My Ears were ready to hear that thing – Suzanne Kite in conversation with Scott Benesiinaabandan
Henry Flynt
Ian Nagoski
TG20/20, Or what if Industrial Music was Folk Music? – Drew Daniel
On the sensation of Tone – John MCowen in conversation with Sean Meehan
Exquisite Corpse 2020 Part 2 – Amirtha Kidambi
Softcover, 128 pages, illustrations
Medium: Magazine
Related Products