You cannot add "Leest Theo Van Doesburg" to the cart because the product is out of stock.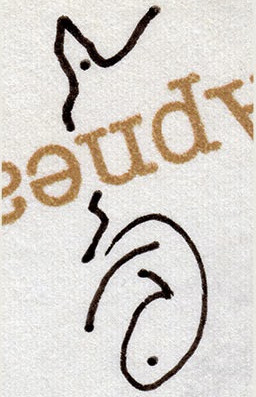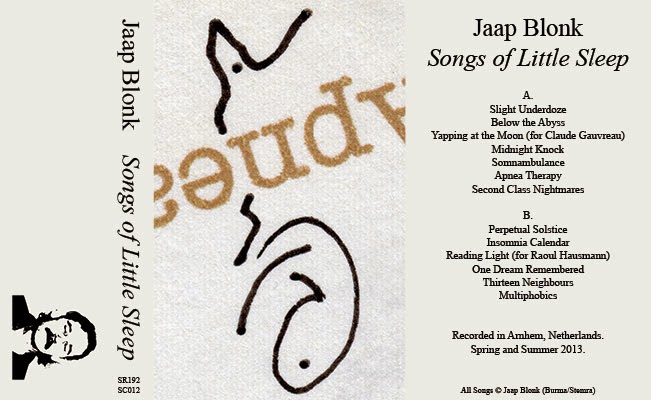 Jaap Blonk - Songs of Little Sleep
Innovative Dutch vocal artist Jaap Blonk has created his own highly personal sound poetry. This album from 2014 he describes as 'A disturbingly engaging collection of songs on the topic of insomnia.'
On Allaboutjazz, Eyal Hareuveni writes: 'There is little chance that these dense and wordless songs comprised of troubled vocals spiced with electronic noises will ease any kind of insomnia. But these songs may affect the coming dreams with vivid alien soundscapes, thus exchanging one nocturnal distress with one that is perhaps more comforting.
Blonk's commanding vocals are highly expressive, convincing in its inventive phrasing and committed delivery of the experience of sleepless nights, including the occasional nightmares, but with an eccentric-dadaist, dark sense of humor. He is completely possessed in his own emotionally charged dramas, playing different roles of exhausted men, all delivered with imaginary languages. His moving tributes to the late Canadian sound poet Claude Gauvreau, "Yapping at the moon," and the Austrian Dada writer and sound poet Raoul Hausmann, "Reading Light," both seminal influences on Blonk's art, are fascinating.'
This tape contains all 13 tracks, total time 52 minutes, as the CD of the same title.
Medium: Music Cassette
Related Products