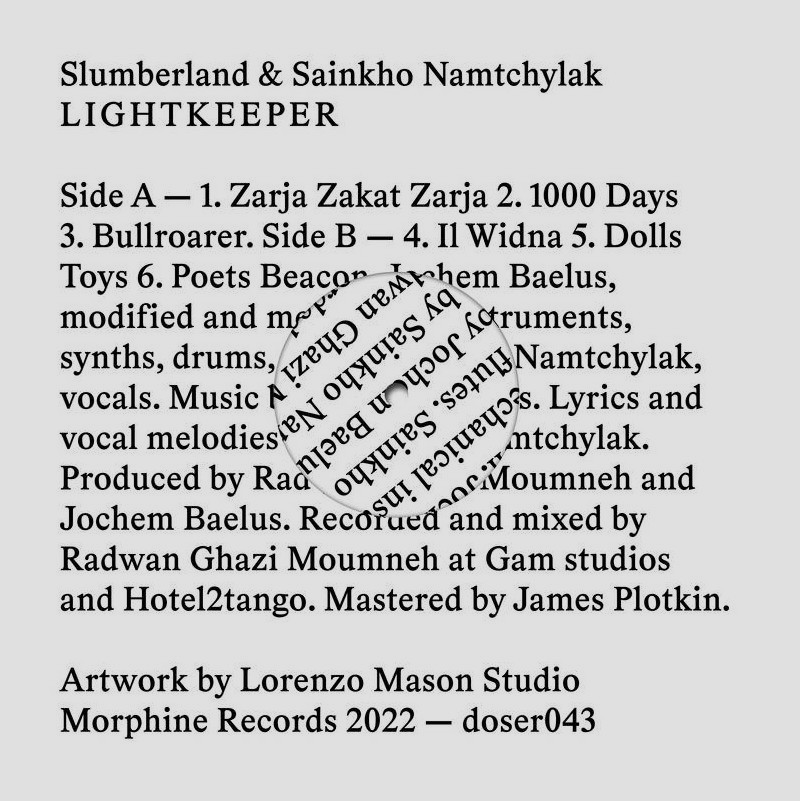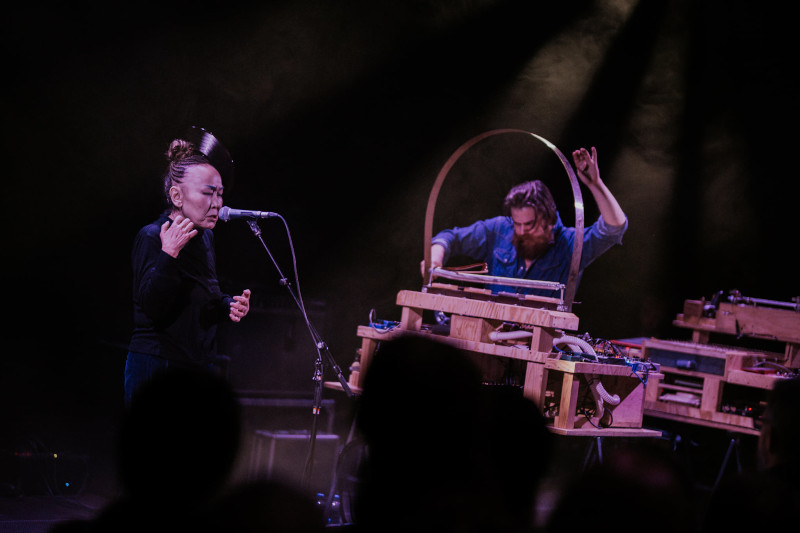 Slumberland & Sainkho Namtchylak - Lightkeeper
Slumberland, aka Jochem Baelus, a Belgian musician, composer and instrument-maker, is known for his self-made set-up of sewing machines, projectors and dismantled mechanical objects. I was impressed by this project together with voice-artist Sainkho Namtchylak. Namtchylak, now in her 60s, grew up in Tuva, an autonomous Russian republic north of Mongolia. She, known as a rebel pur sang, became the first female overtone artist, and worked with a great number of avant-garde musicians such as Evan Parker and Tinariwen. Her beat-poetry inspired by traditional chants work wonderfully with Bealus' minimal compositions.
For the production of Lightkeeper, Baelus worked with the Canadian/Lebanese sound engineer Radwan Ghazi Moumneh (Jerusalem In My Heart, Constellation Records).
Tracks:
1. Zarja Zakat Zarja 05:53
2. 1000 Days 07:44
3. Bullroarer 07:11 video
4. Il Widna 04:47
5. Dolls Toys 07:18
6. Poet's Beacon 07:42
Medium: LP
Related Products