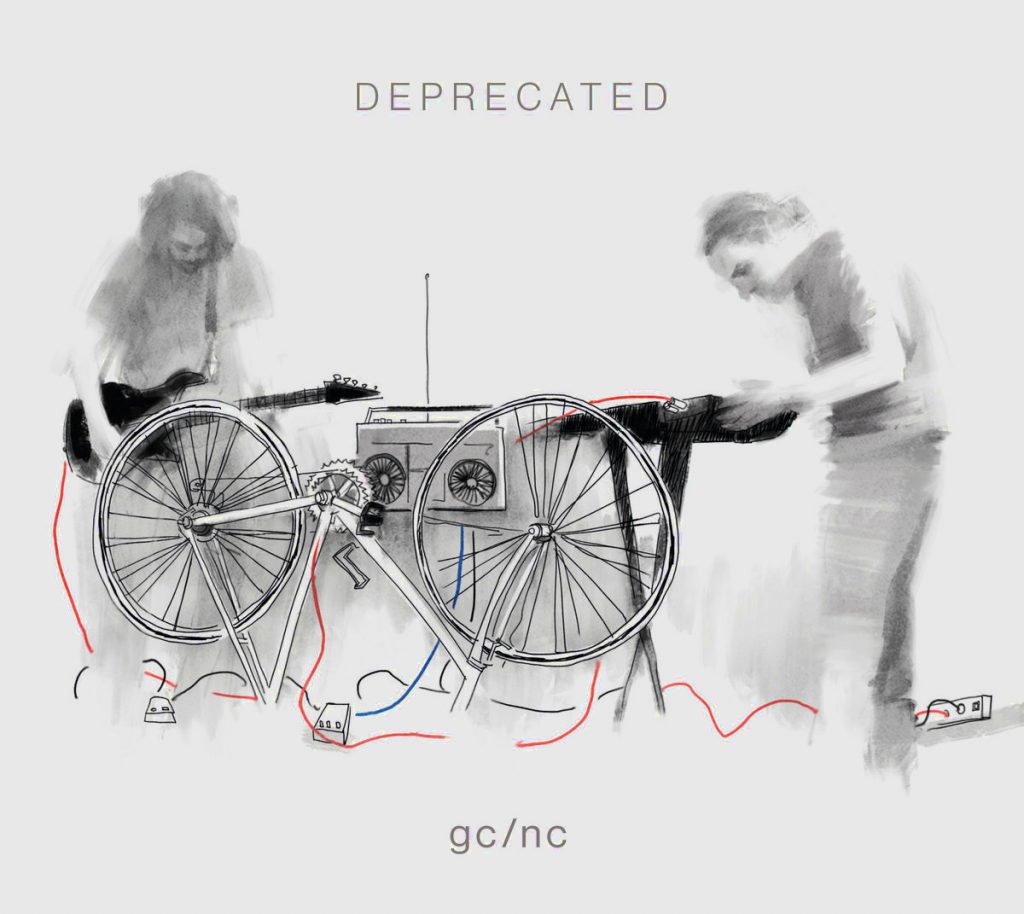 gc / nc - Deprecated
Electroacoustic duo based in Belgium and the Netherlands, consisting of Sjoerd Leijten and Patrick Bossink. They play instant electronic compositions using self-programmed software and self-made controllers. For this album they explored the realm of broken, obsolete and unwanted sounds and experimented with various classic synths in the studio of WORM, Rotterdam (like the ARP 2500, the Serge), combined with bicycle wheels, guitars, radios and audio programming environment SuperCollider.
Through the use of magnets, reed switches, arduino microcontrollers and SuperCollider, gc / nc turn bicycles into electroacoustic instruments. The wheels of the bicycle are controlling the sound of a guitar or a synthesizer. The musicians have to spin the wheels to produce sound. The bicycle wheels open up new sound possibilities for the musicians, but function also as disruptive elements, a voluntary self-sabotage, since they are not able to play their instruments in the conventional manner. Piezo discs enable them to use the bicycle as a percussive instrument and to create tones with the spokes. Some fragments of radio broadcasts were directly used in the performance.
This CD was released February 18, 2021. Artwork: Joeri Lefévre
Also check the solo album Quapi by Patrick Bossink, here.
NBVLN
Medium: CD
Related Products