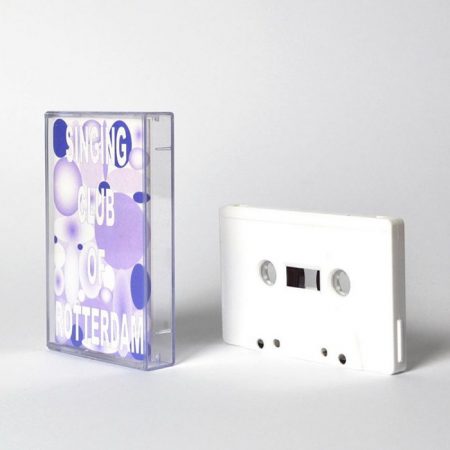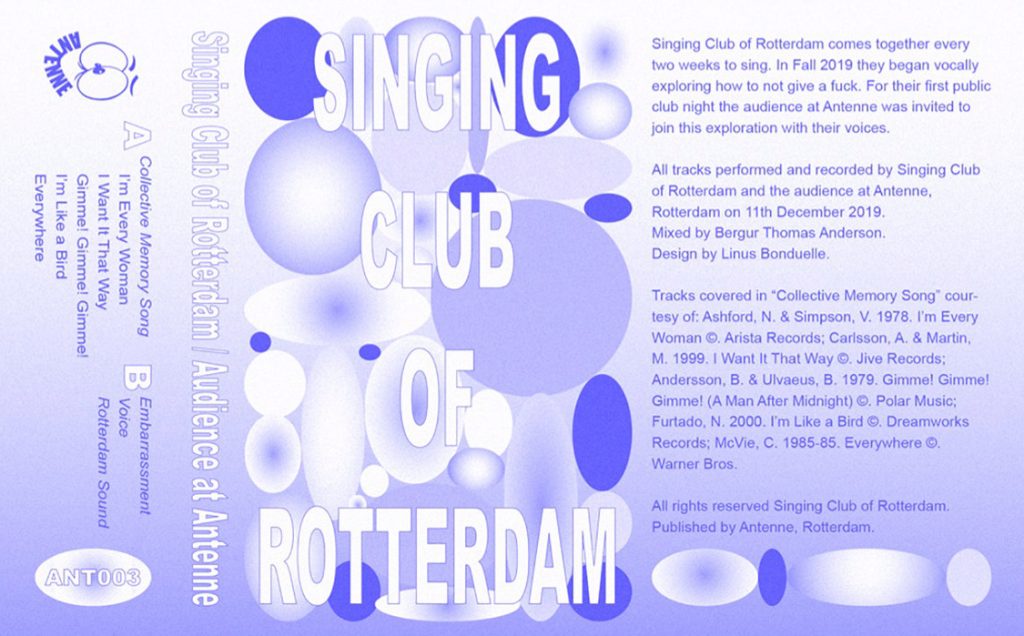 Singing Club of Rotterdam - Untitled (with Audience at Antenne)
Singing Club of Rotterdam came to existence in the early days of 2019 as an alternative choir exploring ways of singing and listening together. In recent months they've been "learning to not give a f..", and even more recently: "how to listen to all of their voices". Going by what I hear they impulsively choose pop classics and just improvise on them, sometimes conventionally, sometimes spontaneously inspired to improvise on the song structures. It also seems that there is hardly a distinction between choir and others present, and the joyful, warm atmosphere that emerges from this tape is so catchy that before you know it you' re humming along.
This tape features recordings from the Singing Club of Rotterdam's club night at the Antenne venue in the winter of 2019, and includes voices of Singing Club members and the audience present at that gig.
Medium: Music Cassette
Related Products