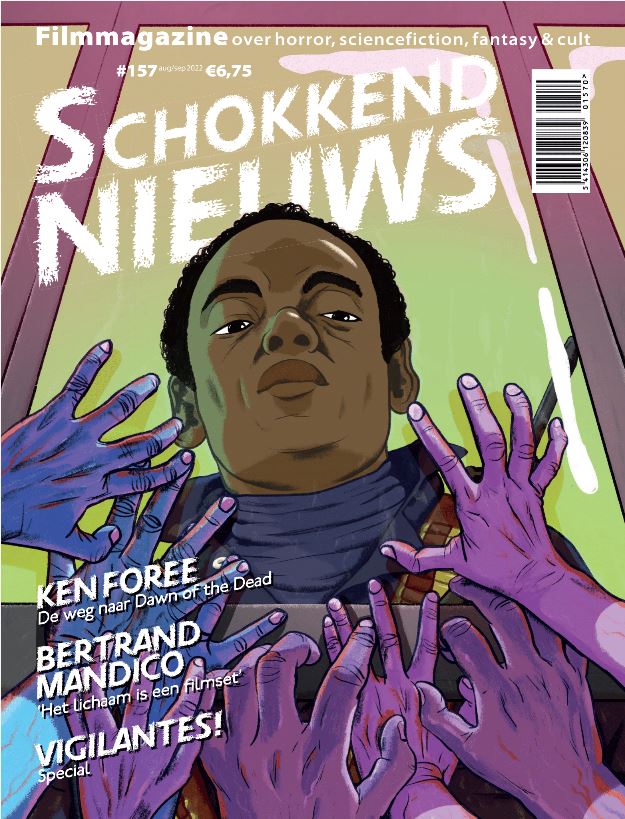 Schokkend Nieuws - 157 (aug/sep 2022)
In Dutch. A "Vigilantes!" special, featuring an in-depth article on the genre by Sebastiaan Luiten, one on the legendary Cannon Films by Didier Becu, and an essay on a controversial sub-genre: the rape revenge film, by Hedwig van Driel.
Interviews with Ken Foree (Dawn of the Dead, From Beyond) and Bertrand Mandico (Apocalypse After).
Other topics: The BUT Film Festival and Camera Japan, both in The Netherlands.
Medium: Magazine
Related Products