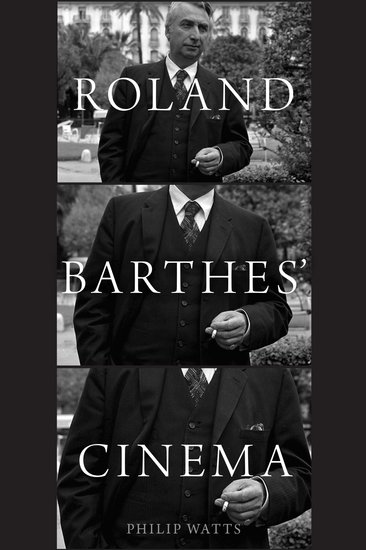 Philip Watts - Roland Barthes' Cinema
The first systematic English-language critical treatment of Barthes' writing on cinema. The most famous name in French literary circles from the late 1950s till his death in 1981, Roland Barthes maintained a contradictory rapport with the cinema. As a cultural critic, he warned of its surreptitious ability to lead the enthralled spectator toward an acceptance of a pre-given world. As a leftist, he understood that spectacle could be turned against itself and provoke deep questioning of that pre-given world. And as an extraordinarily sensitive human being, he relished the beauty of images and the community they could bring together.
Watts also examines Barthes' explicit and implicit dialogue with France's leading postwar film critic, André Bazin. The book includes nine translated texts written by Barthes about cinema, as well as an exclusive interview with renown public intellectual Jacues Rancière.
Table of contents:
Editors' Preface
Introduction
1 – A Degraded Spectacle
2 – Refresh the Perception of the World
3 – Barthes and Bazin
4- Another Revolution
5 – Exiting the Movie Theater
6 – The Melodramatic Imagination
Conclusion – From Barthes to Rancière?
Interview With Jacques Rancière
Nine Texts on the Cinema by Roland Barthes
Barthes and Cinema: A Bibliography
Index
Philip Watts was Professor of French at Columbia University and Chair of the department from 2008 to 2012. A specialist of twentieth-century French literature and film, he is the author of Allegories of the Purge: How Literature Responded to the Postwar Trials of Writers and Intellectuals in France and co-editor of Jacques Rancière: History, Politics, Aesthetics.
Paperback, 216 pages, 9 illustrations, published 2016
Medium: Book
Related Products