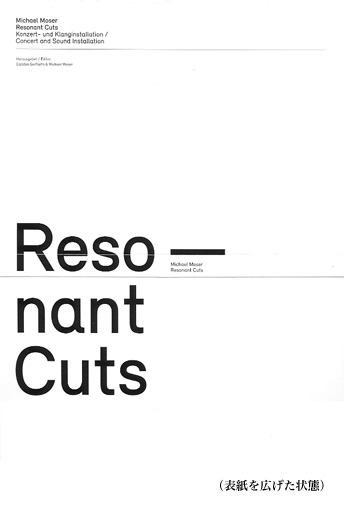 Michael Moser - Resonant Cuts
Book and 2 CDs documenting a 2010 concert and sound installation by Carsten Seiffarth and Michael Moser in the famous monumental Wasserspeicher in Berlin, with Polweschsel & guests performing the concert, which is presented on the first CD. The second CD records the sound installation through four recordings. The 63 page book documents, with text in German and English, both the concert and sound installation, with full color pictures.
Polwechsel:
Burkhard Beins-drums, percussion
Martin Brandlmayr-drums, percussion
John Butcher-tenor & soprano saxophones
Werner Dafeldecker-double bass
Michael Moser-cello
John Tilbury-piano
guests:  Burkhard Beins, Axel Dorner
Paperback, 21×16 cm, 63 pages. Limited to 500 copies.
Publisher:
Ed.RZ
/ EDITION RZ 10018-19 2CD (Parallele 12-13)
Medium: Book + 2 CD
Related Products