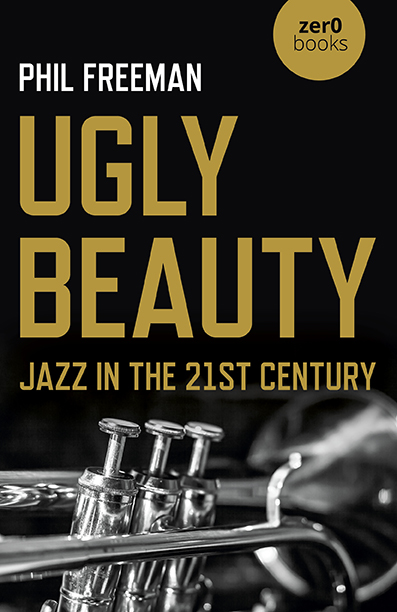 Phil Freeman - Ugly Beauty – Jazz in the 21st Century
What does jazz "mean" 20 years into the 21st century? Has streaming culture rendered music literally meaningless, thanks to the removal of all context beyond the playlist? Are there any traditions left to explore? Has the destruction of the apprenticeship model (young musicians learning from their elders) changed the music irrevocably? Are any sounds off limits? How far out can you go and still call it "jazz"? Or should the term be retired?
These questions, and many more, are answered in Ugly Beauty, as Phil Freeman digs through his own experiences and conversations with present-day players. Jazz has never seemed as vital as it does right now, and has a genuine role to play in 21st-century culture, particularly in the US and the UK.
Philip Freeman is a music journalist specializing in jazz and metal. Since 1996 he has written for outlets including The Wire, DownBeat, Stereogum, Bandcamp Daily, and many more. He is the former managing editor of the world music magazine Global Rhythm; the former editor-in-chief of the metal magazine Metal Edge; the founder of MSN Entertainment's Headbäng daily metal blog; and currently writes a monthly jazz column, Ugly Beauty, for Stereogum. He is also the co-founder of the arts and culture website, podcast, and record label Burning Ambulance.
"Ugly Beauty provides a number of well-constructed signposts to understanding the complexities of jazz in the twenty-first century, sheds light on several dozen of its chief protagonists and provides listening guides that will serve as reference points for anyone coming to any of the music for the first time."Ian Patterson, All About Jazz
Paperback, published in 2022, 250 pages.
Medium: Book
Related Products