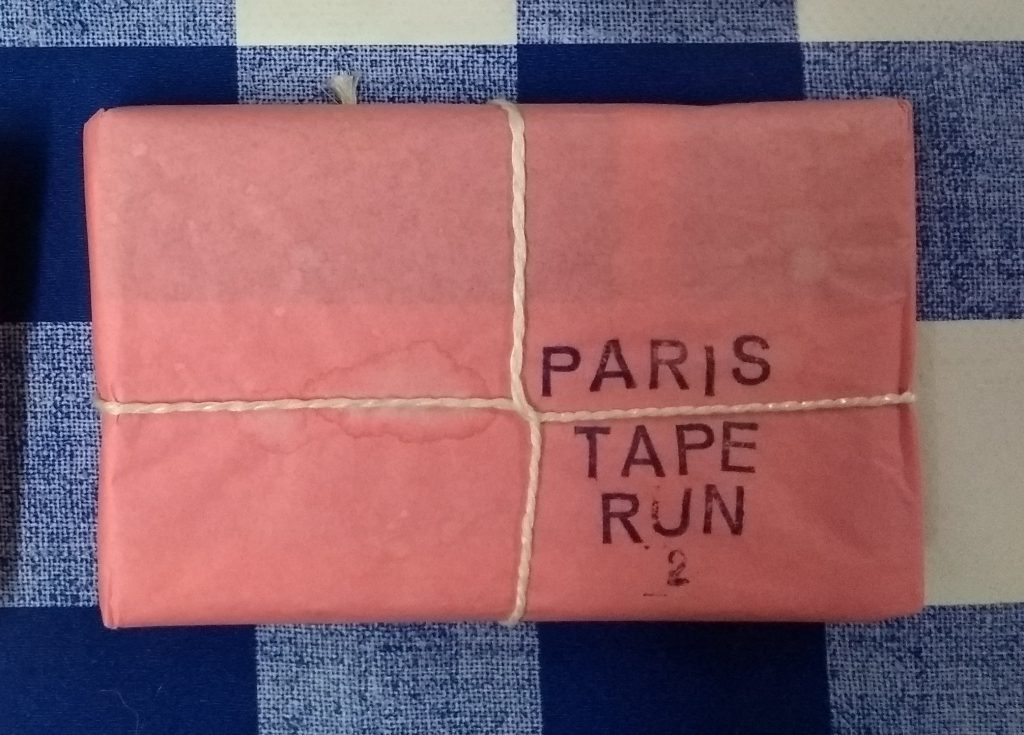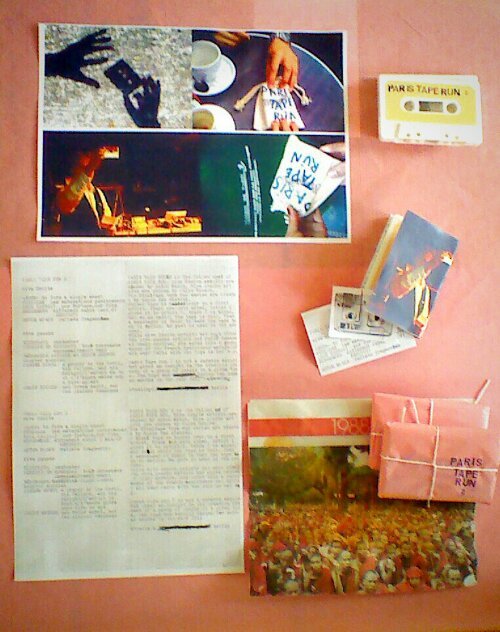 Various Artists - Paris Tape Run 2
Staaltape and its parent company Staalplaat originated in the alternative music and art scene of Amsterdam in the early 1980s, when Geert-Jan Hobijn decided Staalplaat would stop being a second hand vinyl record squatters-shop, and concentrate on the then very new medium for independent music production and distribution: the cassette, the mp3 of the 1980s. Rinus Van Alebeek, around 2009, wanted to bring this movement back to life, beit on another level, by the Tape Runs. The cassette was handed over in person from one artist to the other.
Contributors to this edition were: (rive droite side, curated by Julie Rousse) :such:, fusiller, (nox factio), dinahbird and anton mobin  / (rive gauche side, curated by Anton Mobin) xiuhcoatl, perrine en morceaux, bérangère maximin & colin johnco, jassem hindi, julie rousse. Rinus Van Alebeek hand-packaged & painted every single one of the tapes, and provided each one with a small paper inlay/index typed on a mechanical type writer.
Medium: Music Cassette
Related Products