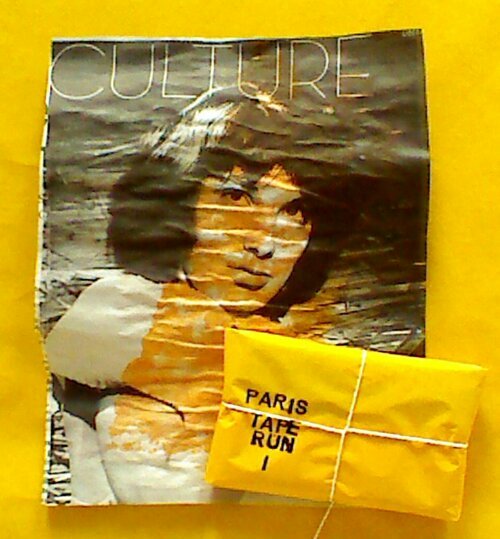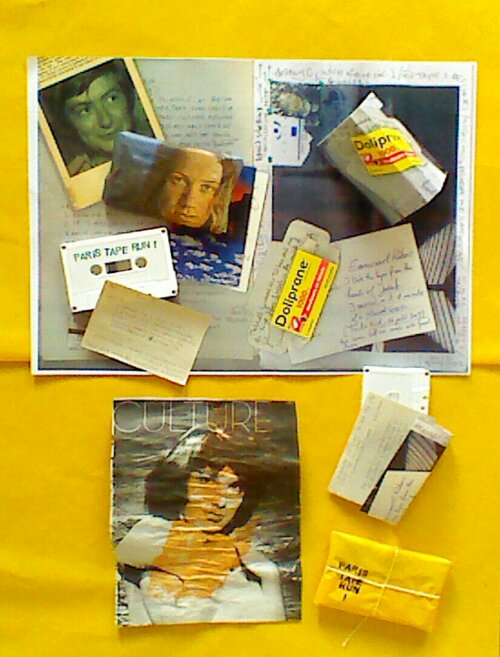 Various Artists - Paris Tape Run 1
The various Tape Run editions were an initiative of Rinus Alebeek. Reminiscent of the early days of the cassette culture when cassettes travelled all over the globe and through the years turned into audio documents. First came the Berlin Tape Run in 2009, here is the first Paris version, made in the same year. The cassette was handed over in person from one artist to the other.
The Paris Tape Run1 started in Palazzo C. at Nation. From there it travelled all over Paris, even ended up on the way to a new place for Parisian cultural refugees: Bruxelles. The artists on this tape met each other on the street, in a bar or at home to hand over the cassette. Only TG broke the chain because of his move to the Belgian capital at the time when the tape was handed around. He paid six ( 6! ) euro postal damage to send the cassette back to Paris. This collection is not meant as 'a best of.' It documents the different styles one can find in Paris within the genre of non academic contemporary music.
Face A
1. Looking for a song – Rinus van Alebeek
2. If 4 was 11.4 – Anthony Carcone
3. Notification suite – Harold Schellinx
4. Nicolas Perret's tribute to TG – Nicolas Perret
5. Paris – Bruxelles 26.7.2009 – TG
Face B
6 Doliprane 1000 douleurs et fièvre – Zaraz Wam Zagram
7. Tractor Girl – Emmanuel Rébus
8. Teheran Jeudi 13 Mars 1982 – Blenno und die Wurstbrücke povera
9. Korg interface – Cosmo Helectra & The Presidents
10. Archyves mon temps – Les Risques Souples
Medium: Tapes
Related Products