Out of stock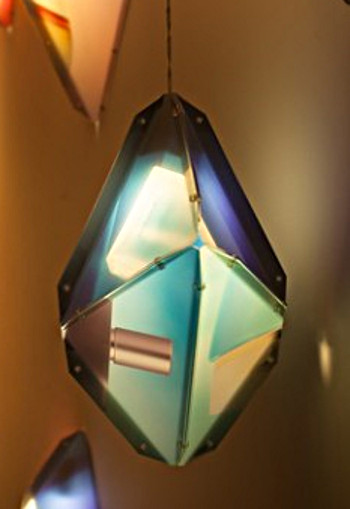 Superuse Studios - Parici Lamp Large
A new line of design products by Rotterdam's famous recycling architects
group. A perspex lamp, made of colourful semi-transparent photograph
prints of perfume commercials (Ici Paris, hence the name) that were
considered waste material. The plates were cut and shaped in such a way
that they can be components for various shapes and sizes. This 'Diamond Large' measures 82 cm as longest axe.
You get them as a
build-it-yourself kit, really easy to make, complete with fitting, lamp
and transparent power chord, in a stylish packaging with Superuse
label.
Available in a mix of either blue/ish, red/ish or grey/ish colours. Please mention your preferred colour combi in your order.
Medium: Art Object
Related Products