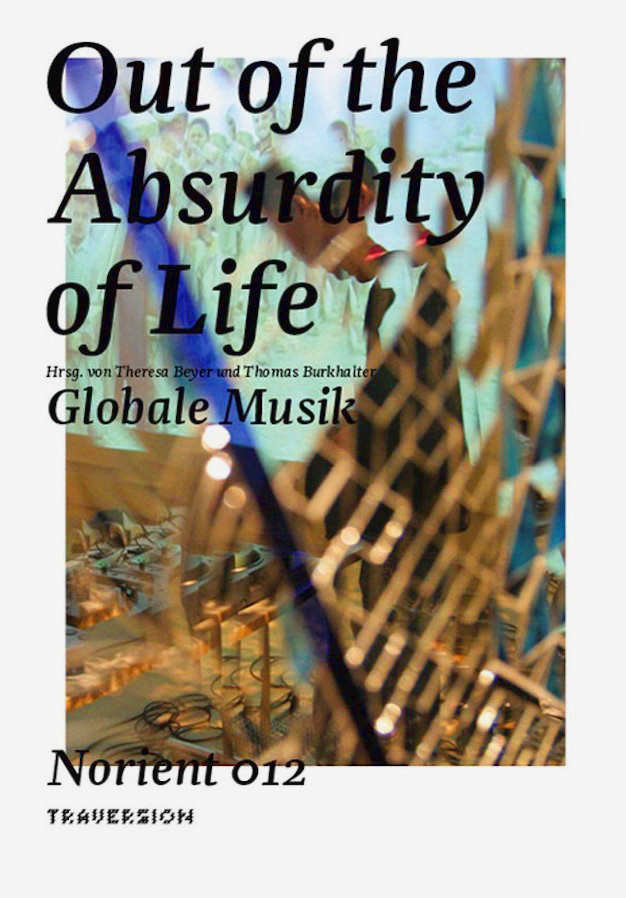 Theresa Beyer and Thomas Burkhalter (Editors) - Out Of The Absurdity Of Life
Out Of The Absurdity Of Life discusses contemporary movements and trends within globalised music scenes in Europe, Africa, Latin-America, Asia and the US. Journalists, scientists, artists and photographers question protest and provocation within the US, Ghana and England. They dive into the shrill party worlds of São Paulo, trace the reinvention of Syrian synthesizer-pop and discuss the provocation potential of Latin-American copulation dance-moves. NOTE: Part of the book is in German, part in English – it's not bilingual so it helps if you understand German…
This was the first book (2012) by Norient, the platform that researches new music from around the globe and mediates it multi-modally via various other platforms. Norient critically discuss current issues from different perspectives, close to musicians and their networks.
Paperback, 328 pages.
Publisher:
Norient
/ ISBN: 9783906012032
Medium: Book
Related Products