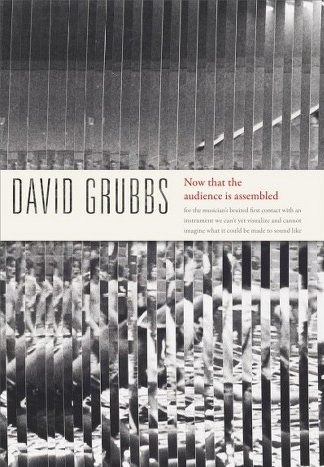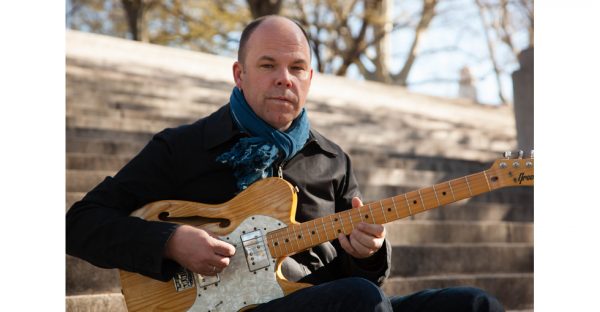 David Grubbs - Now That The Audience Is Assembled
Following his investigation into experimental music and sound recording, the widely praised Records Ruin the Landscape, David Grubbs turns his attention to the live performance of improvised music with an altogether different form of writing. So here is a book-length prose poem that describes a fictional musical performance during which an unnamed musician improvises the construction of a series of invented instruments before an audience that is alternately contemplative, participatory, disputatious, and asleep. Over the course of this phantasmagorical all-night concert, repeated interruptions take the form of in-depth discussions and musical demonstrations.
"The experimental music sitation that I found myself eager to describe is a concert of experimental or improvised music […] this initially baggy subject proved self-generating; it became the opportunity to write about solo performance, free improvisation, text scores, instrument building, time killing, masochism, performer psychology, audience behaviour, audience and performer bad behaviour, the all-night concert, sleeping through a concert, waking up in the midst of a concert, the deskilling and reskilling of conventionally trained musicians, the curious and occasionally vestigial role of the composer in experimental music, a lifetime of fraught relations with one's first instrument, and more." (from the Afterword)
David Grubbs is Professor of Music at Brooklyn College and The Graduate Center, City University of New York, and author of Records Ruin the Landscape: John Cage, the Sixties, and Sound Recording. As a musician, he has released fourteen solo albums; Grubbs was a founding member of the groups Gastr del Sol, Bastro, and Squirrel Bait, but also his work has been presented at modern art museums. Grubbs has written for The Wire, BOMB, Bookforum, and the Süddeutsche Zeitung.
Published in 2018, Paperback, 152 pages, 7 illustrations.
Medium: Book
Related Products