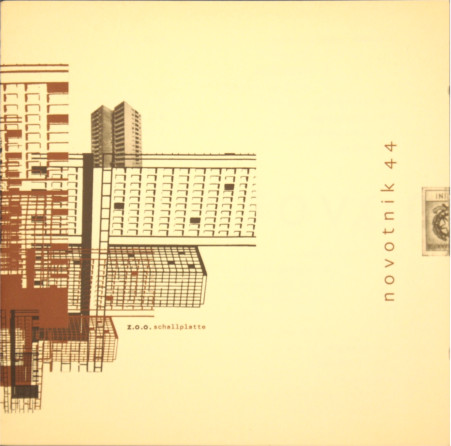 Novotnik 44 - Novotnik 44
Novotnik 44 was formed in 1993 by the Cologne composer Udo Moll, bringing together the energies of seven of freest spirits in the younger generation of European composers and improvisers. One of Novotnik 44's recipes is to take themes from European folklore, strip them of their innocence and marry them with conremporary jazz and new music.
With Udo Moll: trumpet and melodica, Ole Schmidt: tenorsax, clarinet an bassclarinet , Prof. Nicolao Valiensi: Trombone and tenorhorn, Ralph Beerkircher: guitar, Peter Fulda: piano, Thomas Gier: bass, Dirk Peter Koelsch: Percussion.
Medium: CD
Related Products