Home
/
Books & Magazines
/ Weirdos From Another / Error-Correction: An Introduction to Future Diagrams and Low Animal Spirits / I Never Went
Back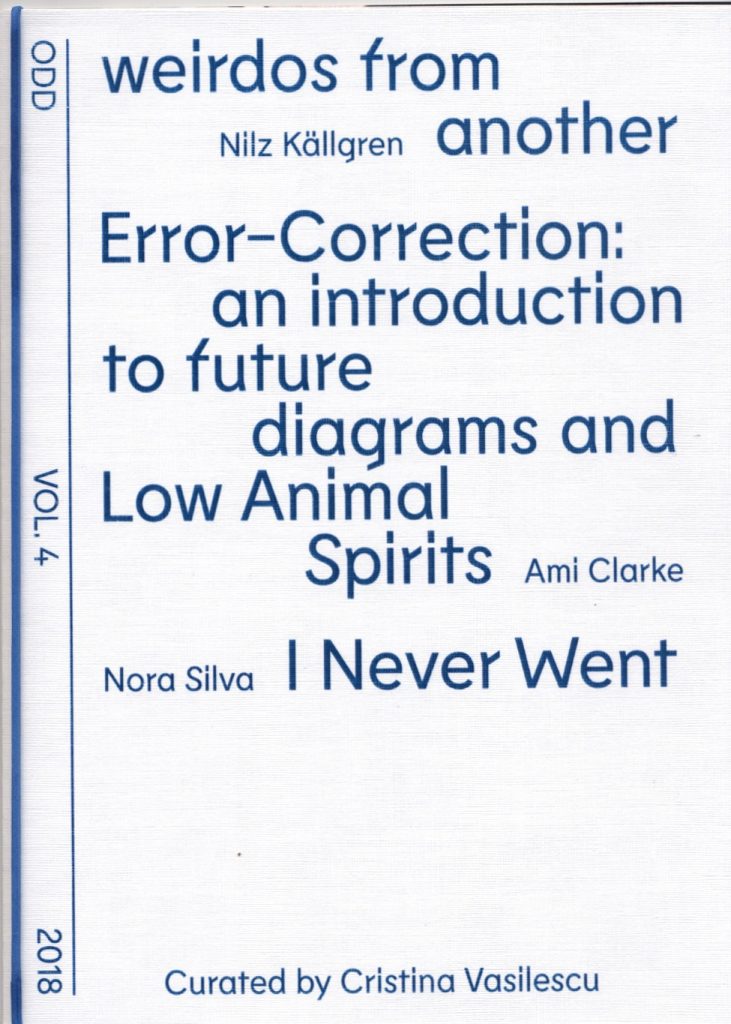 Nilz Källgren / Ami Clarke / Nora Silva - Weirdos From Another / Error-Correction: An Introduction to Future Diagrams and Low Animal Spirits / I Never Went
Curator Cristina Vasilescu invited artists Nora Silva, Ami Clarke and Nilz Källgren to stretch, distort and investigate contemporary notions of privacy, at Tranzit.Ro in Bucharest.
Nora Silva's I Never Went, an undisclosed carnival, was a performative installation, where privacy was manifested through mass. Ami Clarke's Error-correction was an introduction to future diagrams and Low Animal Spirits, "where the scripting of language and code cojoin with a suspect 'liveness' of performance". Nilz Källgren's weirdos from another accumulated objects and actions through a public intervention and a performative action.
Booklet of 25 pages, printed by FrACTalia.
Publisher:
ODD
/ VOL.4 2018
Medium: Book
Related Products