Out of stock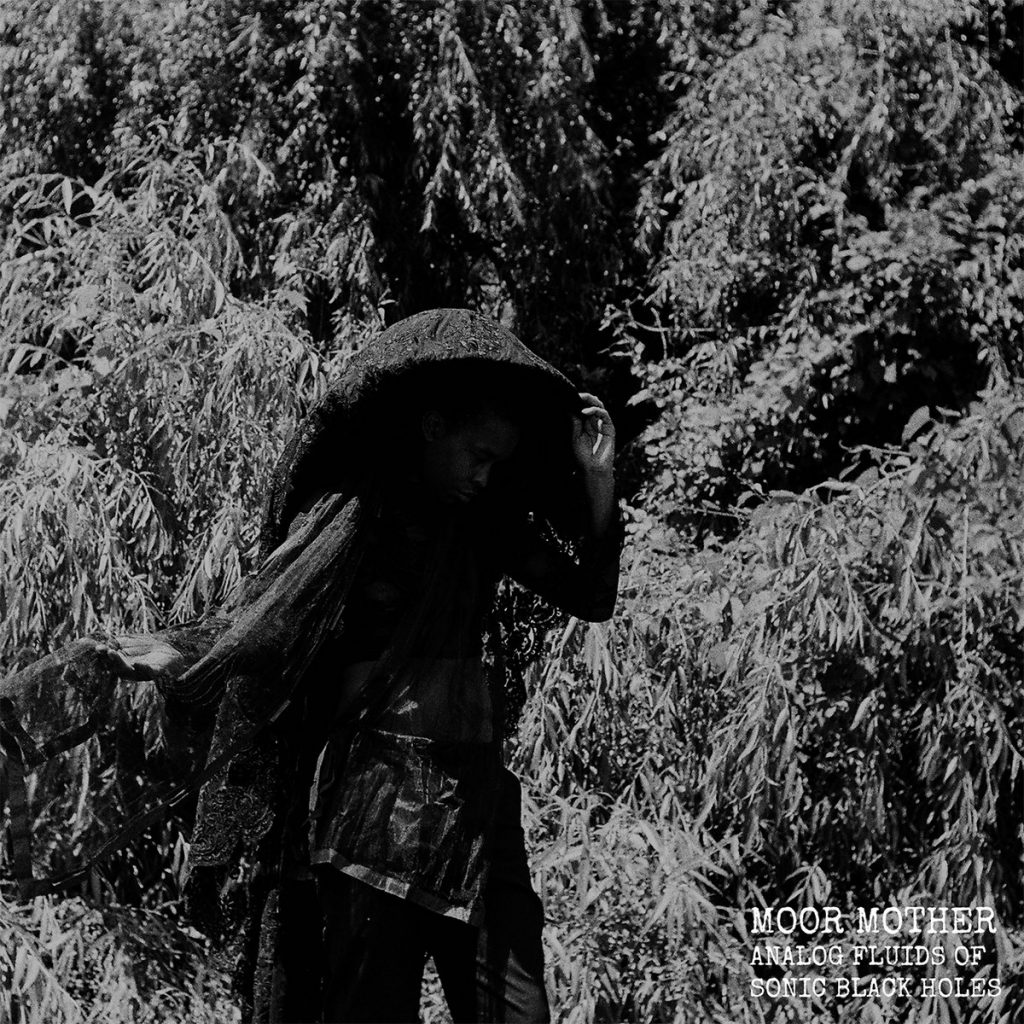 Moor Mother - Analog Fluids of Sonic Black Holes
"Philadelphia poet and experimental musician Camae Ayewa, as Moor Mother, gives voice to implacable rage and impending cataclysm. She seems to be on a mission to give form to our collective grief. Death is so big, and Black deaths are rendered so small, that it leaves a remainder, a trace that refuses to simply disappear. It lives within us, it builds, it demands release. Conjuring this rage, ignored but implacable, Moor Mother makes music that feels halfway between necromancy and warning.
In comparison to 2016's Fetish Bones, Analog Fluids of Sonic Black Holes, is a refinement. The archival tapes appear again: Moor Mother tracks awaken the spirituals, poems and spoken words of mostly anonymous Black souls as wraiths, primed for revenge. In "Shadowgrams," she spits, "they have killed our heroes and we forget their names." These songs are a rejoinder to that erasure, and a proposed antidote to an anti-Black capitalism that insists cultural debts be forgotten.
The sound is as omnivorous as it is unforgiving, produced by Ayewa herself alongside King Britt and noise musician Mental Jewelry, with whom Ayewa collaborated on a joint EP in 2017. The collaborators are largely from Philly, yet Analog Fluids arrives at a moment when, in the cities of the northeast, ideological connections are becoming aesthetic ones. Hardcore, punk, noise and hip-hop are being compressed into a smear. A through-line runs from Philadelphia to New Brunswick and Brooklyn, uniting genres under the boots of unrelenting gentrification, intractable corporate power and unheard anger. Whether rapped or sung, played on digital or analog instruments, the sound is of heads hitting concrete."
(review by Adlan Jackson for Pitchfork)
Includes a download code.
Medium: LP
Related Products