Out of stock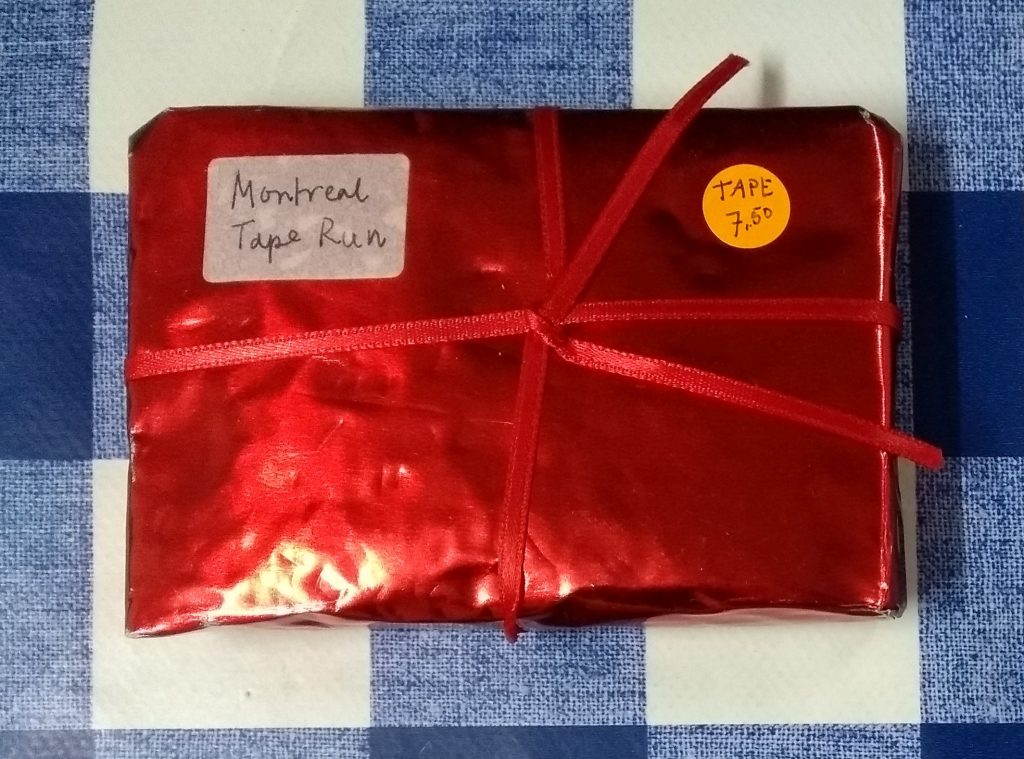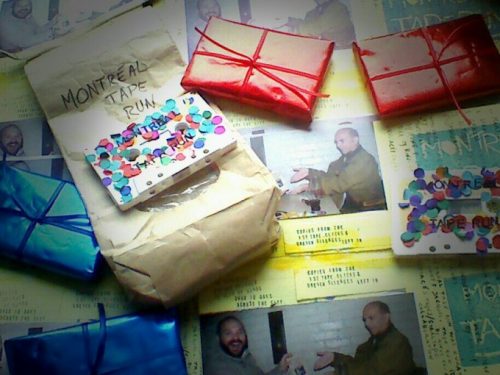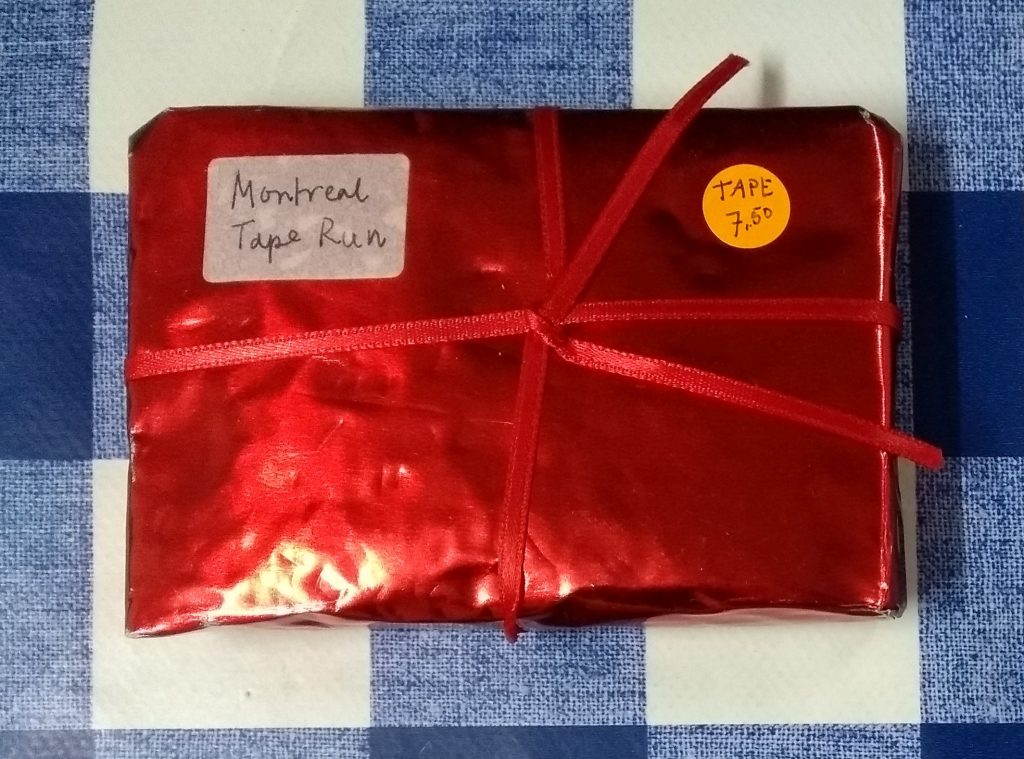 Various Artists - Montréal Tape Run
Thanks to Rinus Alebeek of Staaltape, The concept of the "tape estafette-compilations" was extended to  Montréal, bringing together some great experimental musicians from Québec. Montréal Tape Run was organised and curated by Anne-F Jacques. The ten runners managed to finish the tape in a period of two weeks!
For the packaging some confetti and a shiny red metallish sheet was used, tied together with a red silk ribbon. Every tape comes with a folded colour copy with liner notes and a picture of Martin Tétreault handing over the tape to Nicolas Dion in a bar.
The running order and track list include individual notes of each artist involved.
Side A.
1- Andrea-Jane Cornell – Soi Cent et Un
The wind blows on the lake and stirs the surface of the water. Thus the visible effects of the invisible manifest themselves. The guideline for this piece comes from the yi-king. Cymbals. Hydrophone. Bow. Underwater recordings. Notebook. Pencil. Voice. Stray dog.
2- Magali Babin – Archives 1989-99
Taperecorder: 1 realistic 1 talkboy deluxe 3 general electric 1 radioshack answering machine. Start 1 after the other. Duration of the piece. 1 after the other.
3- Alain Lefebvre – Piece for Crustaces Tapes 2012
tape deck input      pedals      tape deck input     (window)
4- Hélène Prévost – Crayon Maçon
A mix live in my studio from 2 field recordings and one live action. Demolition of an indoor wall, 3 stone mason outside, me sharpening a pencil.
5- Anne-F Jacques – Bialetti Express
Microphone microcassettes I need a coffee
Side B.
1- Martin Tétreault – À rebours, Voyager 1
Source: "message from earth, sounds from earth"
12″ gold vinyl installed in Voyager 1 space probe.
2- Dona Silicon – Rainbow banana
3- grkzgl – Villeray, sauce western (prise 4)
Boîte à ressorts, fuzz, eq, etc.
4- N. Tobin – Tape worm
5- Joshua Bastien
Medium: Music Cassette
Related Products