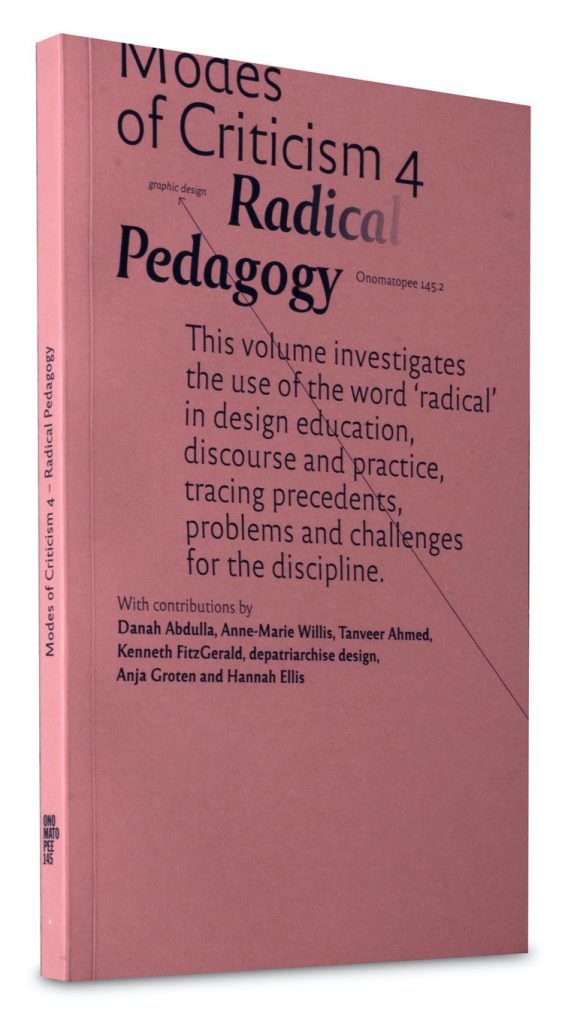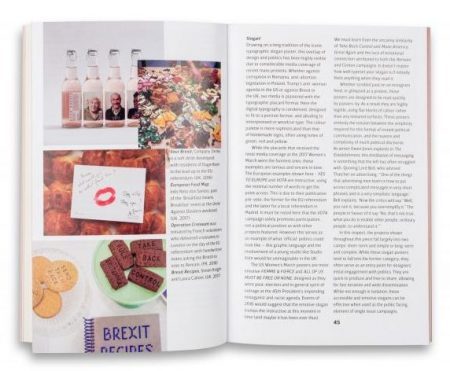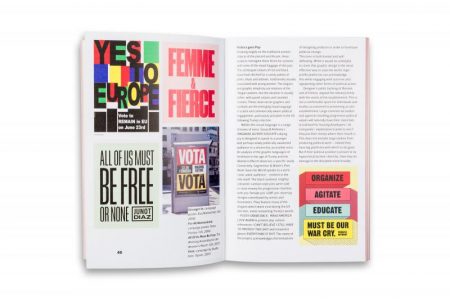 Modes Of Criticism - 4: Radical Pedagogy
This volume investigates the use of the word 'radical' in design discourse and practice, tracing precedents, problems and challenges for the future of the discipline.
Table of contents:
* Radicalise Me – Danah Abdulla
* Ontological Design and Criticality  –  Anne-Marie Willis
* Anti-Fashion: using the sari to decolonise fashion  – Tanveer Ahmed
* (Incomplete) – Kenneth FitzGerald
* Design From Within  – depatriarchise design
* Design Friction  – Anja Groten
* Education at 400bpm  – Hannah Ellis
Anne-Marie Willis is a design theorist, writer and editor, her most recent book being The Design Philosophy Reader (Bloomsbury, 2019). She is based at The Studio at the Edge of the World in Tasmania.
–
depatriarchise design is a non-profit association and research-led platform that examines the complicity of design in the reproduction of oppressive systems, focusing predominantly on patriarchy, using intersectional feminist analysis.
–
Danah Abdulla is a designer, educator and researcher. She is Senior Lecturer in Communication Design at Brunel University London, a founding member of the Decolonising Design research group, and the Creative Director and Editor of Kalimat Magazine. She holds a PhD in Design from Goldsmiths, University of London.
–
Kenneth FitzGerald is a writer and educator teaching at Old Dominion University in Norfolk Virginia, US.
–
Hannah Ellis is a designer, writer and educator based in London (UK).
–
Tanveer Ahmed is an PhD student at The Open University, UK and a visiting tutor at the Royal College of Art. Tanveer's research aims are to devise anti-racist and post-capitalist fashion design agendas.
–
Anja Groten is a designer, educator and community organiser investigating collaborative processes of design, based in Amsterdam (NL). She is the co-founder of the initiative Hackers & Designers.
Published 2019, softcover, 96 pages.
Medium: Book
Related Products