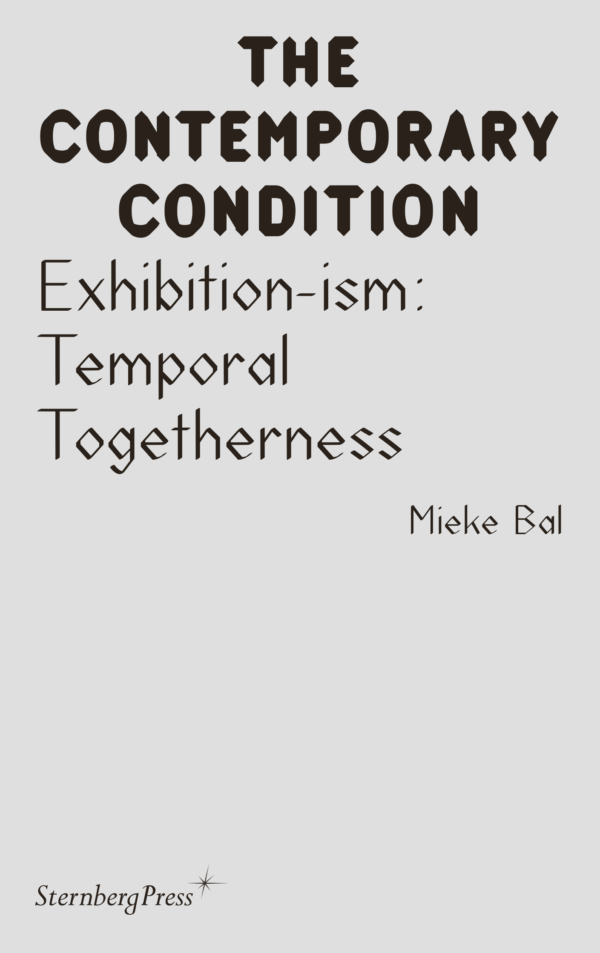 Mieke Bal - The Contemporary Condition – Exhibition-ism
In Exhibition-ism, theorist and artist Mieke Bal develops the idea that exhibiting is a significant form of the contemporary. In an exhibition, visitors are in the actual company of artworks that can perform. This essay considers recent shows of Bal's own video work, and is framed by observations on contemporary sculpture's response to classics of the form. Looking at art as process, Bal makes the case that the being-together-in-time of an exhibition visit encourages and, if the curation is well thought-out, can heighten the sense of the contemporaneity—art being more capable of this than anything else.
About The Contemporary Condition
Series of pocket books, edited by Geoff Cox and Jacob Lund and co-published by Aarhus University and ARoS Art Museum, that aims to question the formation of subjectivity and the concept of temporality in the world now. It begins from the assumption that art, with its ability to investigate the present and make meaning from it, can lead to an understanding of wider developments within culture and society. Addressing a perceived gap in existing literature, this series focuses on three broad strands: the issue of temporality, the role of contemporary media and computational technologies, and how artistic practice makes epistemic claims.
About Mieke Bal
Cultural theorist and critic, video artist, based at the Amsterdam School for Cultural Analysis (ASCA), University of Amsterdam.
Softcover, published in 2020, 48 pages.
Medium: Book
Related Products