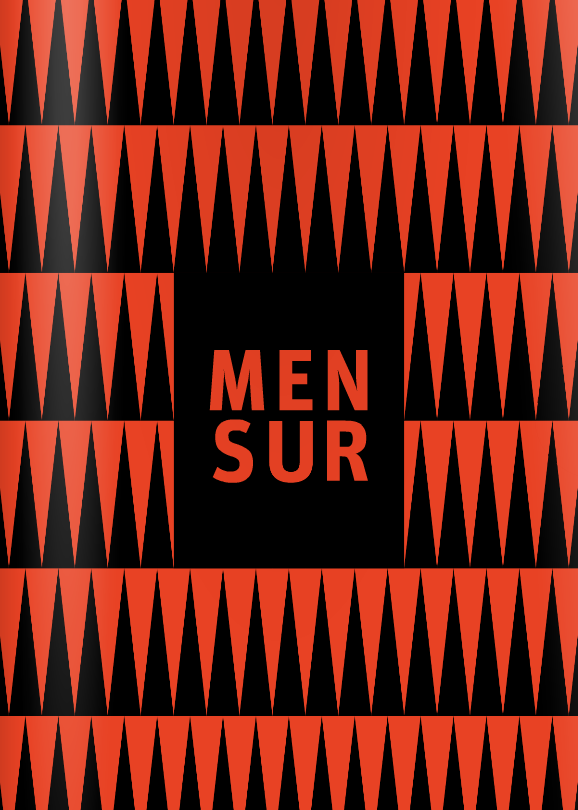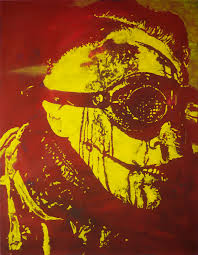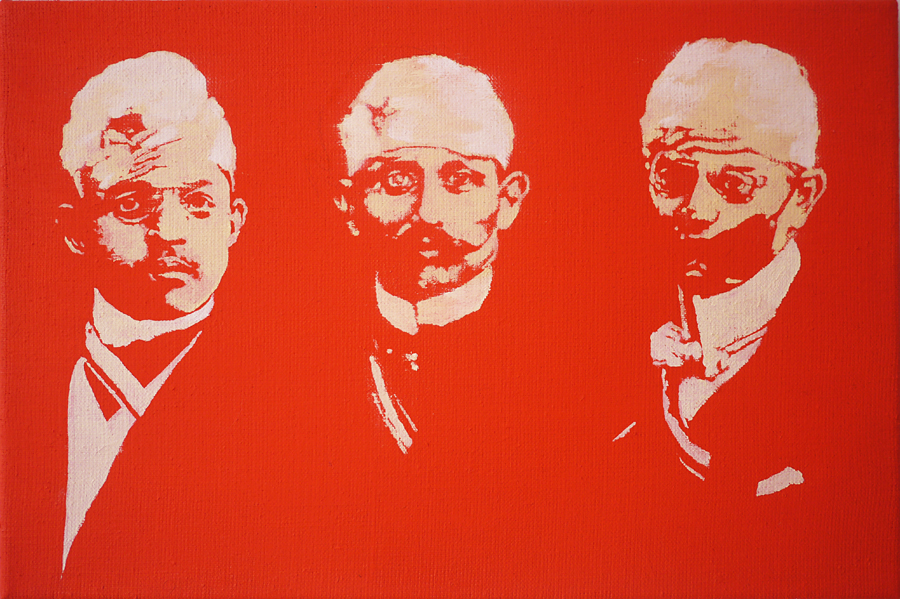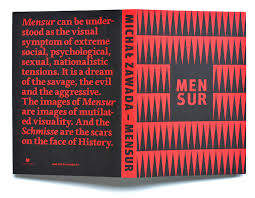 Michał Zawada - Mensur
"Mensur" resulted from Zawada's research into the emergence of student fraternities in elite academic circles during the early twentieth century, and how they relate to the ideas of male strength and dominance within nationalist ideologies. The research was funded by the  Akademie der Bildenden Künste in Vienna.
Mensur, or academic fencing, is a specific type of manly entertainment. Practiced by members of student fraternities it is a strongly ritualized and codified method of fencing – an initiation ritual, a means of polishing personality and character. It is a method, accompanied by a sudden rush of adrenaline, of bringing back the suppressed patriarchal spiritual ideals. It is a place where what is seemingly idealistic meets the physiological.
Young Germans and Austrians still gather in the Studentenverbindungen. In some of these, the Mensur is prohibited, but some of the fraternities continue to practice this type of rivalry saturated with the myth of masculinity. Some of them frequently establish relations with the radical political movements of the far right wing. Mensur could be understood as a forge for nationalist beliefs and chauvinistic pertinacity; a forge for the cult of the body and of ruthless character. Not only as an historically conditioned proving ground of beliefs, but, understood more broadly, as an emblem of the marriage between the intellect and frenzy, the ideals and their decay.
Zawada's book is beautifully designed and printed. It how evokes men's plays backed by political circumstances can change into a brutal force. He raises the question about nature as a witness and a carrier of the memory of traumatic events. The book combines the photographic documentation of archival material with photographs and paintings by author. With this series of images Zawada refers to the relationship established between the process of the manufacturing of a phantasmagorical subjectivity of the image, and the building of the human identity in the historical and social context.
Publisher:
Museolab
/ ISBN: 788393408085
Medium: Book
Related Products