Maya Deren - Collection
New edition of Deren's oeuvre on BluRay! Kino Classics and Re:Voir co-released this eight-film retrospective in new 2K restorations.
Regarded as one of the most important of all avant garde filmmakers, and called the "Mother of the American Avant Garde Film" by Cecile Starr in The New York Times, Maya Deren (1917-1961) created an influential body of work that pushed new boundaries in experimental cinema.
FILMS:
Meshes of the Afternoon (1943)
At Land (1944)
A Study in Choreography for Camera (1945)
Ritual in Transfigured Time (1946)
The Private Life of a Cat (1947)
Meditation on Violence (1948)
The Very Eye of Night (1958)
Divine Horsemen (1947-54, 1977)
Special Features:
* Audio commentaries on Divine Horsemen, Meditation on Violence, and Ritual in Transfigured Time by film scholar Moira Jean Sullivan
* Audio commentaries on At Land, Meshes of the Afternoon, and The Very Eye of Night by film curator Thomas Beard
* Never-released outtakes from the original soundtrack recording sessions with Teiji Ito on Meshes of the Afternoon and The Very Eye of Night
* Invocation: Maya Deren (1987, a documentary by Jo Ann Kaplan)
* Booket Essays by film scholar Moira Jean Sullivan
* Alternate French audio for Divine Horsemen recorded by Raymonde Carasco
Featured artists: Maya Deren, Talley Beatty, Rita Christiani, Frank Westbrook, Anaïs Nin, Ch'ao Li Chi, Anthony Tudor, Teiji Ito
Format: Blu-Ray, All regions, black and white, sound
R:VR
Label:
Re:voir
/ barcode: 3832924282
Medium: BluRay
Related Products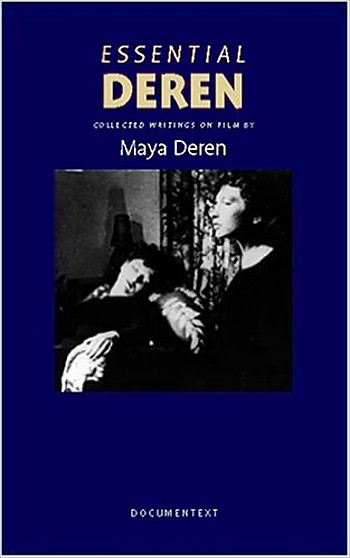 Medium: Book