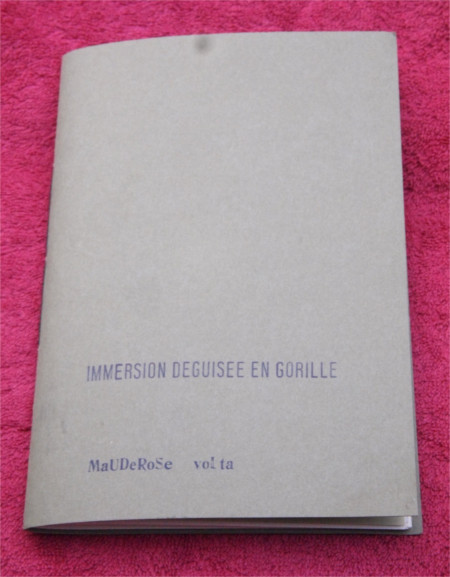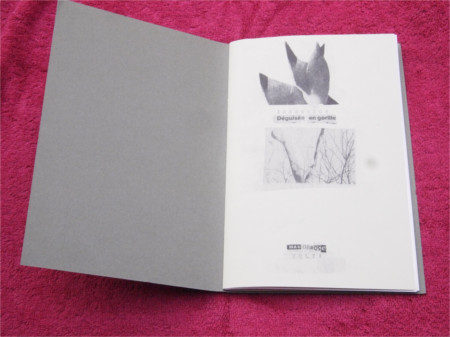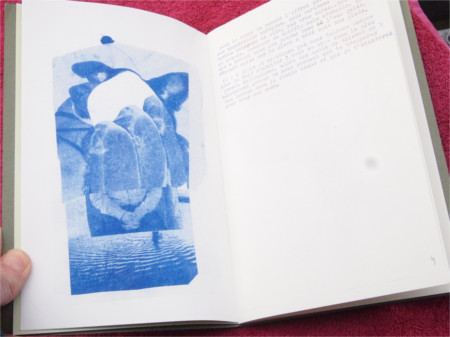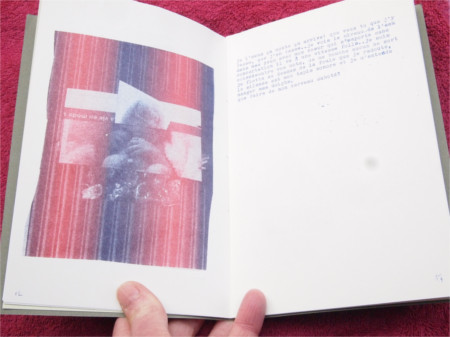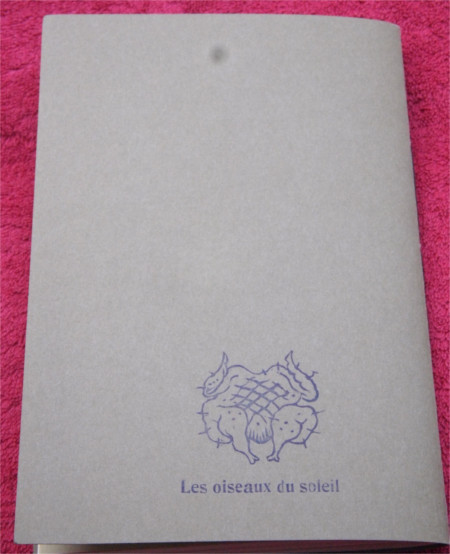 MaUDeRoSe volta - Immersion Deguisee en Gorille
French language zine in A5 format with collages as illustrations, made by Ivan Martin, trombone player in Les Croisères Dolori. It has about 30 pages but half of their content is almost hidden as the pages are folded double and then sown, together with the greenish grey cover. Most of it is Riso-printed, part looks like stamped.
The text is in prose, but seems very poetic, it's an enigmatic text as my French is not too good, but I love the overall look and feel.
Medium: Magazine
Related Products