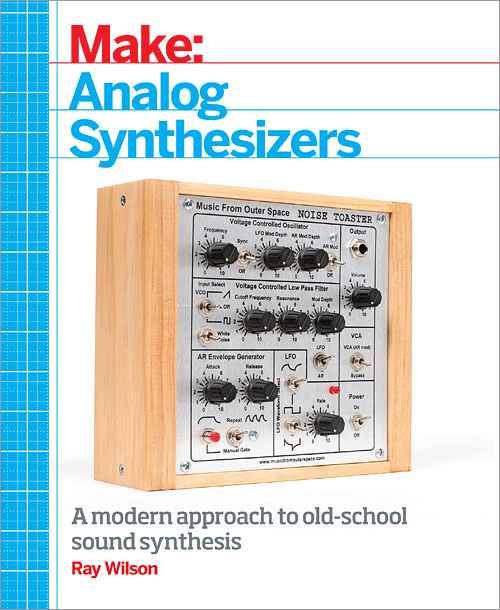 Ray Wilson - Make: Analog Synthesizers
If you're a musician or a hobbyist with experience in building electronic projects from kits or schematics, this do-it-yourself guide will walk you through the parts and schematics you need, and how to tailor them for your needs. Author Ray Wilson shares his decades of experience in synth-DIY, including the popular Music From Outer Space (MFOS) website and analog synth community.
With this book, you'll learn:
The differences between analog and digital synthesizers
Analog synthesizer building blocks, including VCOs, VCFs, VCAs, and LFOs
How to tool up for synth-DIY, including electronic instruments and suggestions for home-made equipment
Foundational circuits for amplification, biasing, and signal mixing
How to work with the MFOS Noise Toaster kit
Setting up a synth-DIY electronic music studio on a budget
Release Date: May 2013
Paperback, 184 pages.
Medium: Book
Related Products