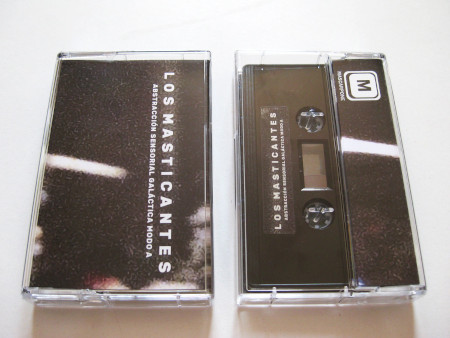 Los Masticantes - Abstracción Sensorial Galáctica Modo A
Duo of Mascarpone's main man José Guerrero and Pablo Peiró. With old analog synthesizers, drum machines, electric basses, filters and effects pedals they cook up a psychedelic trip full of distorted rhythms, ritualistic bass riffs, quirky noises and manic vocalisations. Heavy delay and ring modulation all over the place.
Around 30 mins. in total.
Released in 2020 on the mighty Mascarpone Discos label.
Medium: Music Cassette
Related Products