You cannot add "Selected Writings and Interviews" to the cart because the product is out of stock.
Out of stock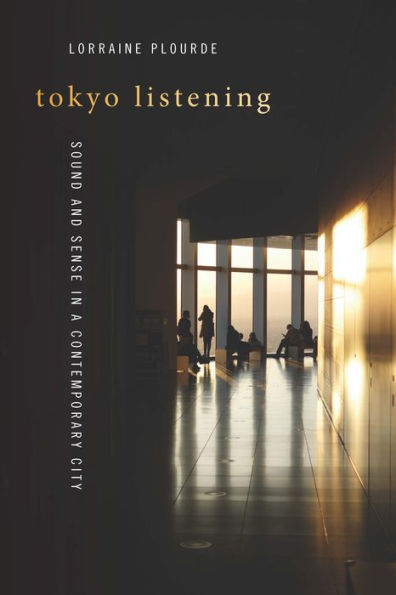 Lorraine Plourde - Tokyo Listening – Sound and Sense in a Contemporary City
Tokyo Listening examines how the sensory experience of the city informs the way people listen to both music and everyday, ubiquitous sounds. Drawing on recent scholarship in the fields of sound studies, anthropology, and ethnomusicology and over fifteen years of ethnographic fieldwork in Japan, Lorraine Plourde traces the linkages between sound and urban space. She examines listening cultures via four main ethnographic sites in Tokyo — Off Site (an experimental music venue), classical music cafes, office workspaces, and department stores—looking specifically at how such auditory sensibilities are cultivated. The book brings together two different types of spaces into the same frame of reference: places people go to specifically for the music, and spaces where the music comes to them. Tokyo Listening examines the sensory experience of urban listening as a planned and multifaceted dimension of everyday city life, ultimately exploring the relationship between sound, comfort, happiness, and productivity.
Lorraine Plourde is associate professor of media studies and anthropology at Purchase College, State University of New York.
Paperback, published in 2019, 174 pages.
Table of Contents
Introduction: Listening to the City: Distraction, Attention, and Ubiquitous Listening
1 Learning to Listen to Onkyo: Ear Training as Sensory Attunement
Interlude I City Noise and the Avant-Garde
2 "A Place Where Time Moves Slowly": Analog Listening in the Music Cafe
Interlude II New Experiences in a New City for New Women: Ambient Sound for Refined Women
3 "Feeling Uncomfortable Without Sound": Muzak as Affect Management for Office Workers
Interlude III Retro Shopping Arcades Muzak
4 Sonic Air Conditioning: Ubiquitous Listening as Mundane Comfort
Conclusion: Tokyo Listening, Listening to Tokyo
Notes
Bibliography
Index
Medium: Book
Related Products