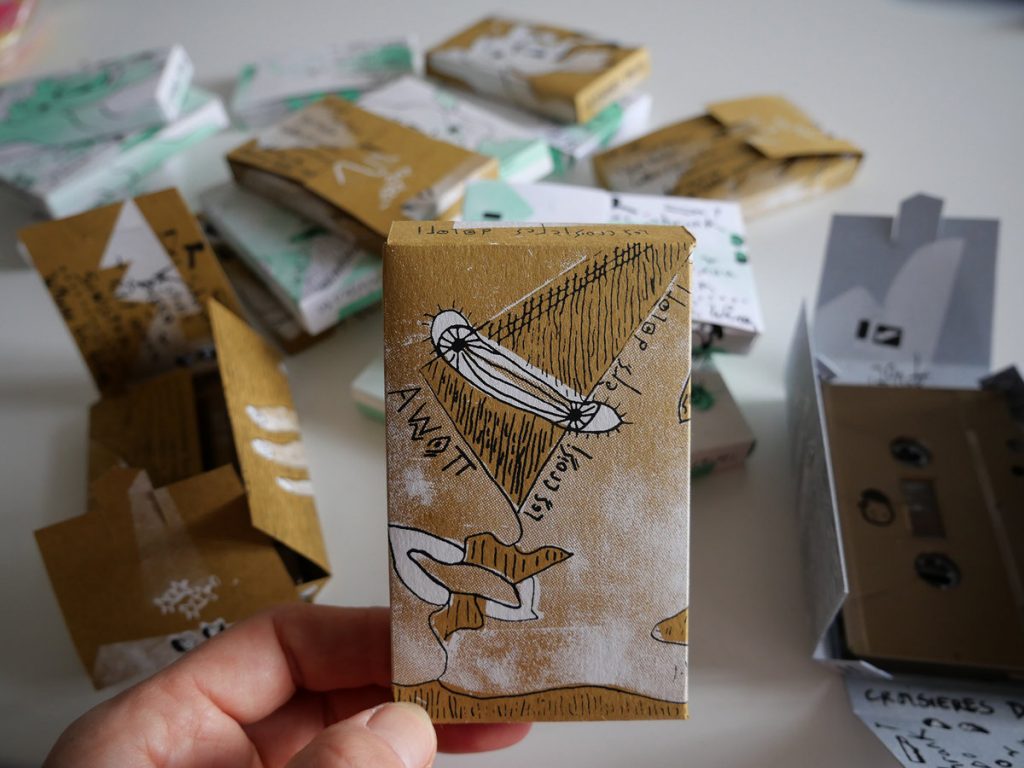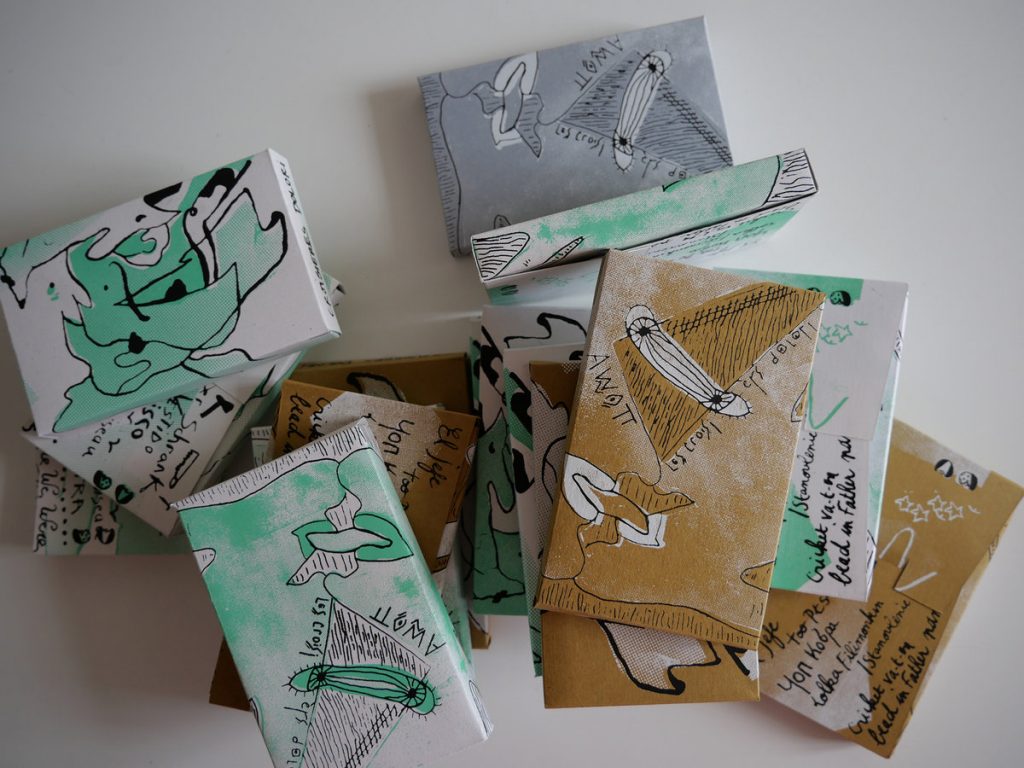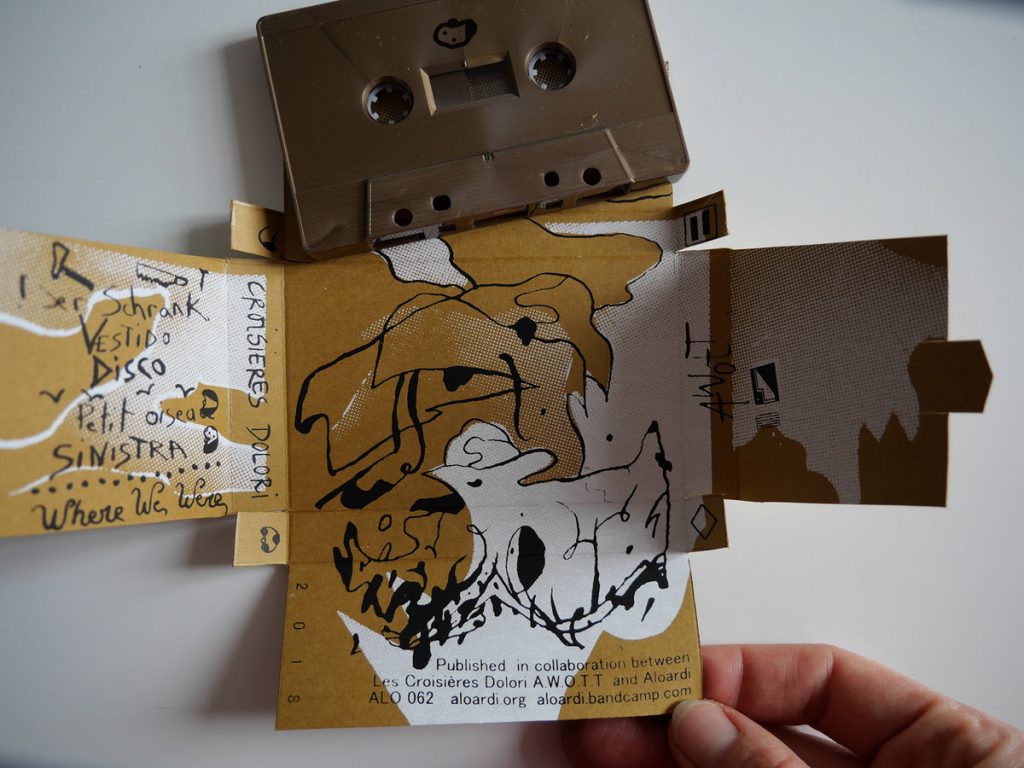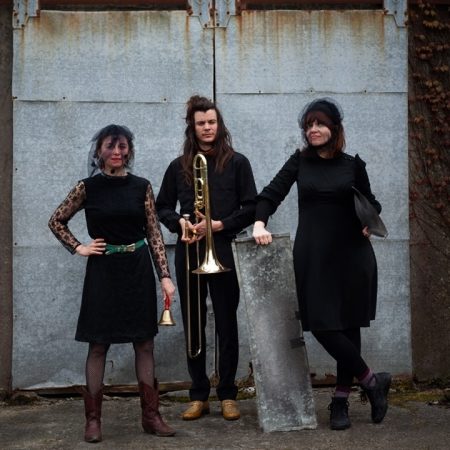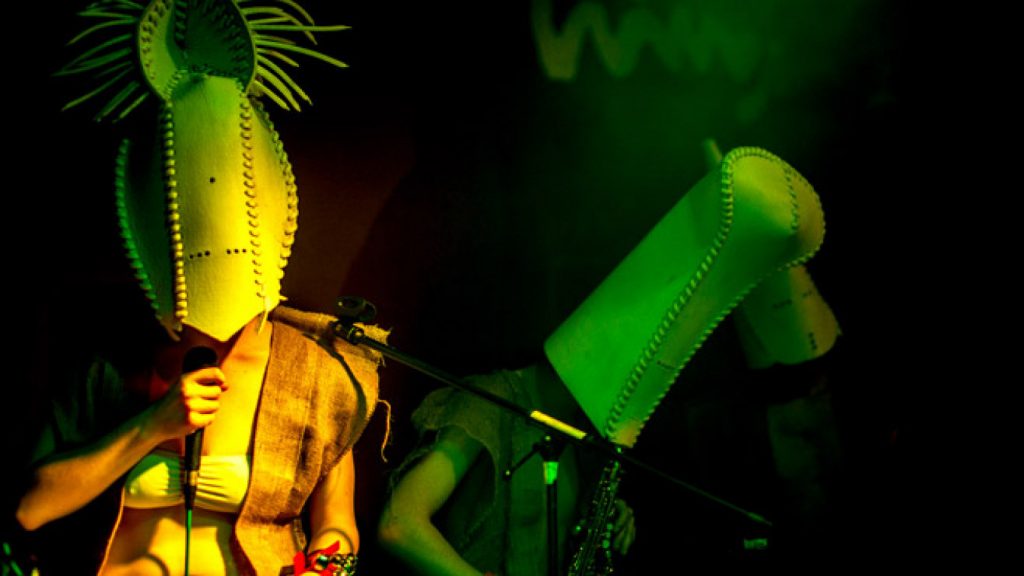 Les Croisères Dolori // AWOTT - Split
Split cassette released in 2019 by Aloardi. Les Croisères Dolori (France) and AWOTT (Russia) are both championed by Aloardi as rare treasures of the European Subterranean Scene, loved for their sound, attitude and their musical engagement.
The cover is a hand-made artwork by the bands and Aloardi. The cover, unfolded, turned out to look like a "Chakana", a cross-like symbol from the Inca culture.
AWOTT (Asian Women On The Telephone) is a trio from Moscow, who I had the good luck to see play live a few years before this release. Their name was derived from a song by Sun City Girls; founded in 2007 they are a group that plays a mix of krautrock, free improvisation and sound collage inspired by Russian futurism and dadaism. The band themselves describe it as "lo-fi music for a low-grade world."
Les Croisères Dolori are a perfect match for AWOTT! They describe themselves as:
"Two girls with tapping shoes on amplified metal boards, a trombonist on a bed of rototoms and various drums, some yogurt songs on foggy layers of synthetiser, an eastern-nowave-infused blues with its analogical bass. […] a trip in a flat-bottom barque, with a stop at the "deckchair" bar, a pagan party lost somewhere in the meanders of a forgotten delta.¨
Tracks:
A1 Les Croisières Dolori – Intro 00:51
A2 Les Croisières Dolori – Der Schrank 02:32
A3 Les Croisières Dolori – Vestido 03:49
A4 Les Croisières Dolori – Lost in ananas (Disco) 05:27
A5 Les Croisières Dolori – Piou piou (Petit Oisea) 02:37
A6 Les Croisières Dolori – Sinistra 05:58
A7 Les Croisières Dolori – Wherewewhere 03:32
B1 AWOTT – El Jefe too Pesar 05:18
B2 AWOTT – 40n Ko6pa 05:01
B3 AWOTT – Kolka Filimonkin/Stanovlenie Mass 04:24
B4 AWOTT – Cricket go away 04:01
B5 AWOTT – Beach in father name
Medium: Music Cassette
Related Products