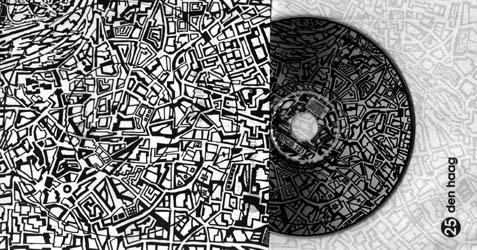 Justin Bennett - Cityscape
Cityscape is a project by Justin Bennett investigating the sonic spaces and rhythms of cities. Aspects of this research have been presented in live radio broadcasts and installations.
This CD was made from recordings of "Cityscape" presentations and field recordings made between 1993 and 1996. It plays as one continuous piece and takes you from Amsterdam and Den Haag to Lisbon, Prague, Paris, Munster, Tanger, Fes, Hamburg, London back to Rotterdam.
This is the original release on Staalplaat from 1997 and also contains an interactive piece "Cityscape" commissioned by Video Positive for their Toybox CD-ROM. Nice packaging in a large foldout poster.
Medium: CD
Related Products