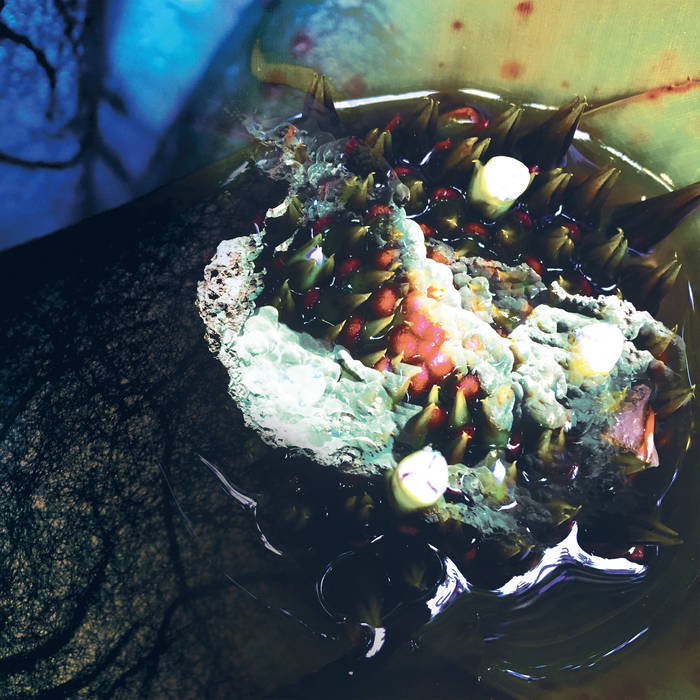 Julia Reidy - In Real Life
Guitarist and composer Julia Reidy has drawn great acclaim for her 12-string acoustic guitar performances that bridge microtonality, 'American primitive' stylings and classic minimalism. This record covers a slightly broader sonic palette, fleshing out guitar-based composition with electronics, field recordings, and – most strikingly – heavily auto-tuned vocals.
"On In Real Life, Reidy pushes one step further, crafting an epic LP-length suite that moves from abstracted song to lush electronics and explorations in contemporary musique concrète. Beginning with a passage of eerie electronics and creaking percussive interjections, Reidy's heavily auto-tuned voice quickly takes centre stage. Surrounded by explosions of electric guitar and synthesised arpeggios, the auto-tuned voice delivers a melancholic ode, bringing together poetic images to reflect on the instability of experience and mutability of identity in a contemporary world saturated by digital technology. This concern with the unsettled relationship between the physical and digital is reflected musically by the constantly shifts in emphasis between Reidy's physically demanding guitar-picking and the various forms of synthesis deployed. Similarly, the dynamic imagery of cutting, shattering, and 'racing streams' present in Reidy's lyrics also serves to characterise the structure of In Real Life, which ceaselessly shifts between distinct episodes. The song-based opening, long sequences of frenetic 12-string guitar shadowed and eventually overtaken by synth tones, passages of delicate chiming harmonics, electro-acoustic cut-ups – each flows seamlessly into the next, often recurring throughout the record's duration, which lingers over interstitial moments between these episodes." (label notes)
Please note: this record was cut at 45rpm for maximum fidelity by Rashad Becker at D&M, Berlin. Both side-long pieces last around 20 minutes.
Artwork by Suze Whaites. LP design by Lasse Marhaug.
Medium: LP
Related Products