Out of stock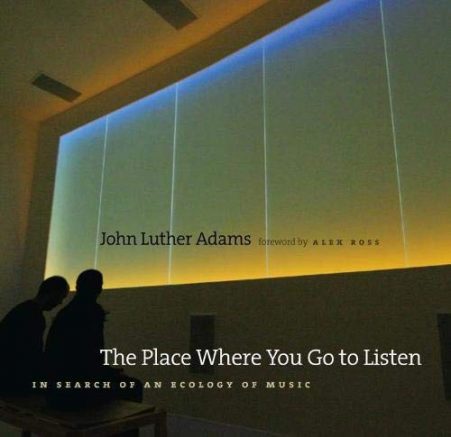 John Luther Adams - The Place Where You to Listen
Did Alaska create the music of John Luther Adams, or did the music create his Alaska? For the past thirty years, the vastness of Alaska has swept through the distant reaches of the composer's imagination and every corner of his compositions. In this book Adams proposes an ideal of musical ecology, the philosophical foundation on which his largest, most complex musical work is based. This installation, also called The Place Where You Go to Listen, is a sound and light environment that gives voice to the cycles of sunlight and darkness, the phases of the moon, the seismic rhythms of the earth, and the dance of the aurora borealis. Adams describes this work as "a place for hearing the unheard music of the world around us." The book includes two essays, the composer's journal telling the story of the day-to-day emergence of The Place, as well as musical notations, graphs and illustrations of geophysical phenomena. Foreword by Alex Ross.
John Luther Adams (1953) is an American composer whose music is inspired by nature, especially the landscapes of Alaska, where he lived from 1978 to 2014. Alex Ross is the music critic for the New Yorker, and author of The Rest Is Noise (2007).
Paperback, 159 pages, published in 2009.
"a well-written and inspiring book that not only describes the installation and its design in a detailed and stimulating way, but also includes Adams' mature thinking on his practice and role in the larger artistic, geographical and ecological context of creation."—David Paquette and Andra McCartney, MUSICultures
"John Luther Adams is the John Muir of music, reporting back to us from not only the wilderness of the world, but of the soul."—Kyle Gann, composer, former music critic for the Village Voice
Medium: Book
Related Products