Sorry, this product cannot be purchased.
Sale!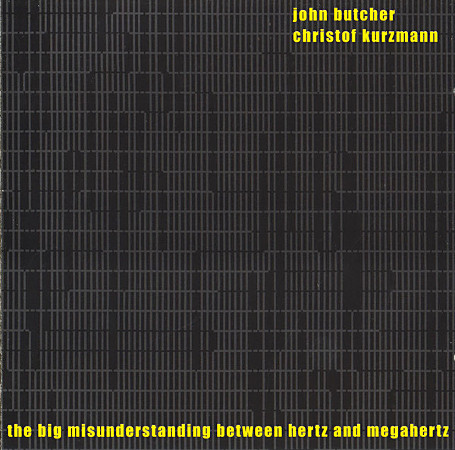 John Butcher and Christof Kurzmann - The Big Misunderstanding Between Hertz And MegaHertz
This is one of John Butcher's less obvious collaboration projects. This is not the first time that the saxophonist duets with an electronician, as his albums with Phil Durrant and Toshimaru Nakamura can testify, but in these 45 minutes with laptop artist Christof Kurzmann, he pulls his saxophones deeper than ever into the realm of electronics. His trills, burps, rasps, controlled feedbacks and breath intakes have never sounded so non-acoustic here, where they are accompanied by electronic trills, burps, rasps, feedbacks and various textures that can be mistaken for breath intakes. No, this is not a game of imitation — Kurzmann also produces a number of more "pure" electronic sounds — but the two improvisers are successful in blending their individual approaches, according to François Couture.
Medium: CD
Related Products