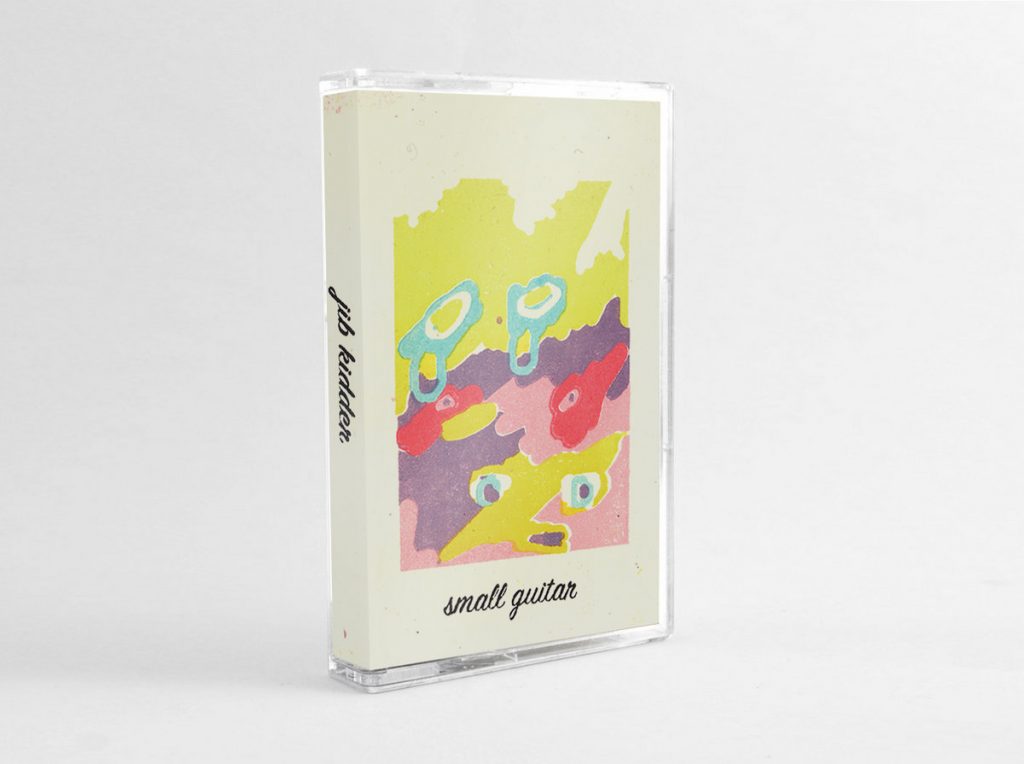 Jib Kidder - Small Guitar
Santé Loisirs (Health Hobbies?) is a friendly and independent label based in Brussels, and Jib Kidder is the performing moniker of musician and artist Sean Schuster-Craig, who is based in Michigan. This tape, aptly titled Small Guitar, has 29 (!) guitar origami miniatures in the range of steely finger-picking, microtonalities, overtones and reverberations. Titles like Black Magic Pumps! / Scrubs! / Little Miss Junior! / Traditional Irish Breakfast! and Jimmy Legs! may paint a bit of a picture already.
Total time ca 30 minutes. Including a download code from Bandcamp. Nice woodcut print as cover, by Eric Kinny.
Medium: Music Cassette
Related Products