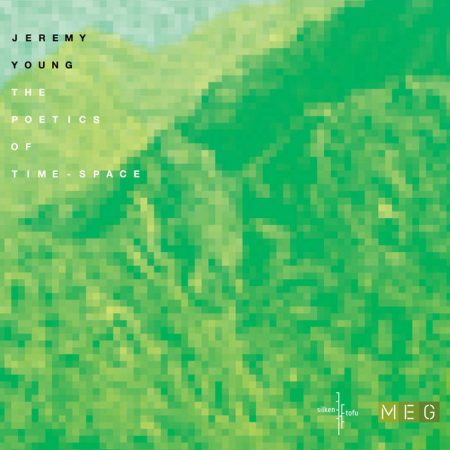 Jeremy Young - The Poetics of Time-Space
Jeremy Young is an American sonic artist, improviser and creative strategist living and working in Montréal, Canada. One of his specialisms is reel-to-reel tape collage, of which there is ample evidence on this album.
The Poetics of Time-Space was created for the Music Room at the Musée d'Ethnographie in Geneva in 2016, making use of extracted samples from the AIMP (les archives internationales de musique populaire). The pieces challenge the listener to engage with the archive un-ethnographically, placing the focus on the sonic qualities of the analog technology used to capture and preserve these recordings, the interstitial moments before and after songs are sung, and the often humorous collage of instrumental and vocal events coming together across impossible distances of time and space. The track descriptions below speak for themselves:
Reel I
Moonshineloop | Suprabhatan Heterodyne | lttlnthng | Elapulapu Flute + Sine Waves
Reel II
Needle Drops + Signal Loss | Waves on Tape | A Nigerian Playground | The Ho Nem Arpeggio
Reel III
Mind Music | Static Structures + Reductionist Frequencies | Iroquois Lullaby | The Lyrebird (Kiwi Ornithologist + Wayana-Apalai Mimics) | Waves On Tape
Reel IV
Sanzen Tape Reservoir (Archive Edition)
Reel V
The Blooming Hibiscus Madrigal | Broke Motor Aviary | Millstone + Capacitor Impulse | Kiowa Peyote Transmission
Release from 2017 in co-production with Musée d'Ethnographie de Genève.
Medium: CD
Related Products