Out of stock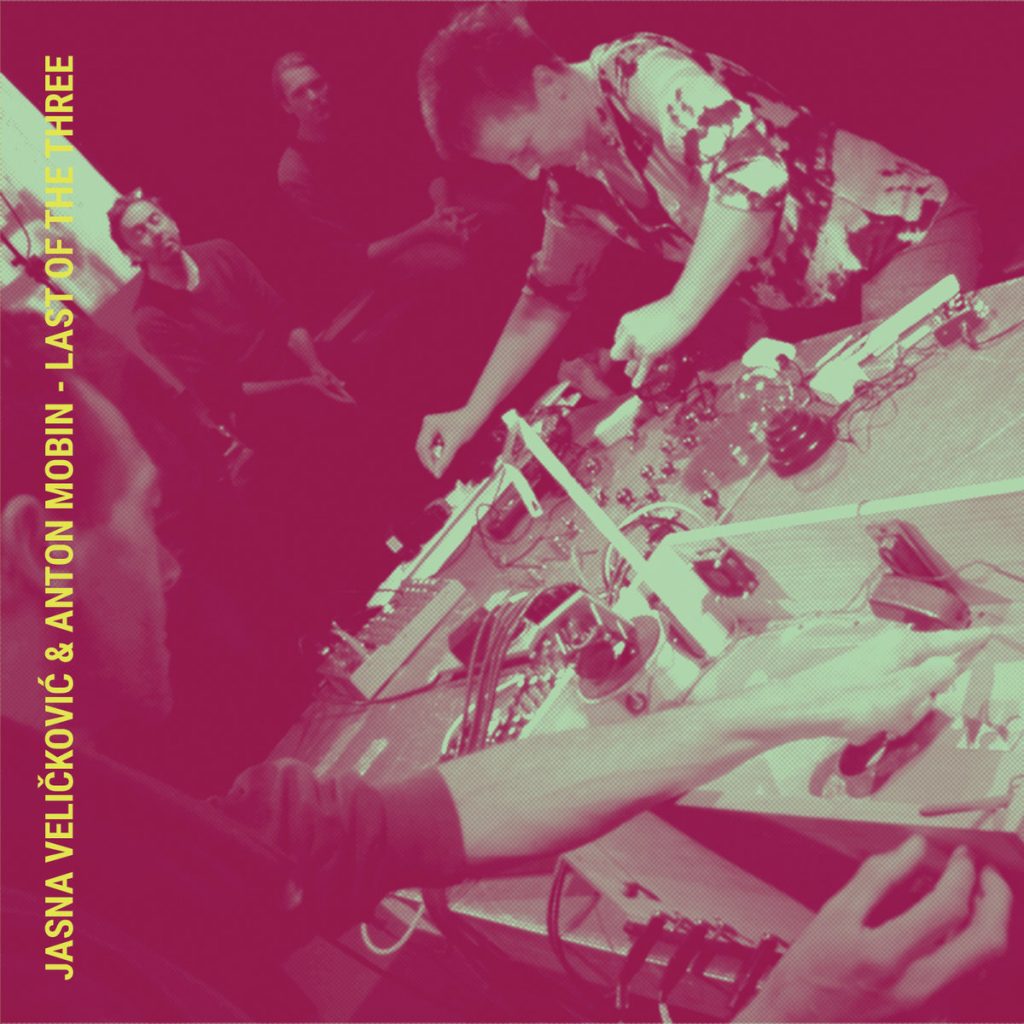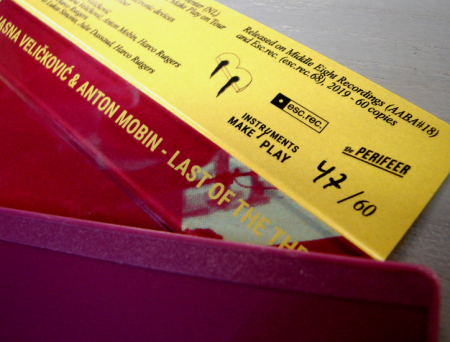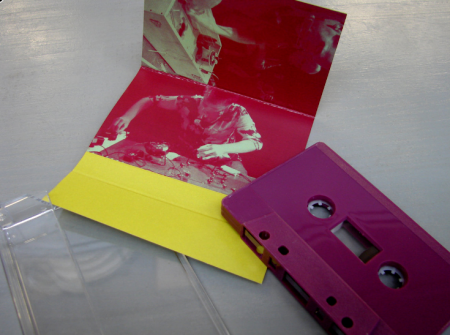 Jasna Veličković & Anton Mobin - Last of the Three
Jasna Veličković and Anton Mobin met for the first time at the Instruments Make Play festival, where they presented their self-invented instruments. Since then it was clear to them that they wanted to work as a duo, because their approach to the instruments and the aesthetic that they developed individually is complementary in their music.
Originally from Belgrade, classically trained composer and performer Jasna Veličković developed the Velicon; a metal surface with magnetic objects and handheld coil pickups. She uses existing fields around us to create an electromagnetic field scape bringing sounds of interference and magnetic fields to the forefront.
The French musician, improviser and experimental instrument builder Anton Mobin performs with his Prepared Chamber; a resonant wooden box in which countless objects, springs and strings are organized and amplified by magnetic pickups and contact microphones. We are always in a microcosm with Anton Mobin. Little things that become audible, manipulations that end with the creation of a kind of black hole around which a whole sound world is organized.
Recorded live at De Perifeer/Kunstenlab, Deventer (NL) during Instruments Make Play 2019.
Medium: Music Cassette
Related Products