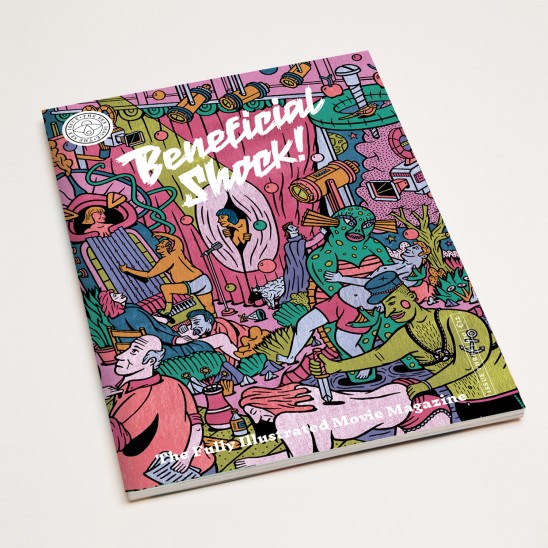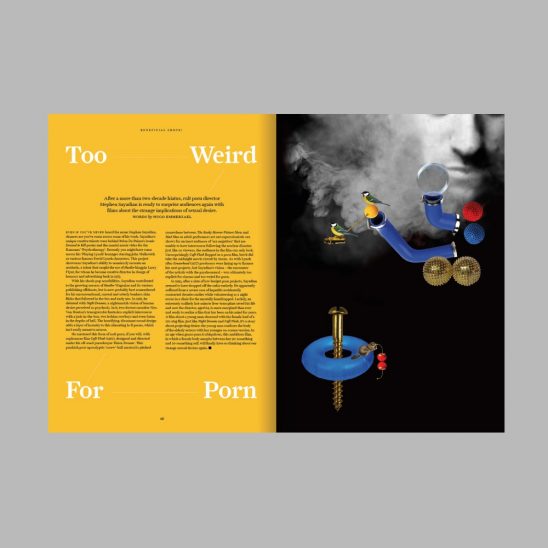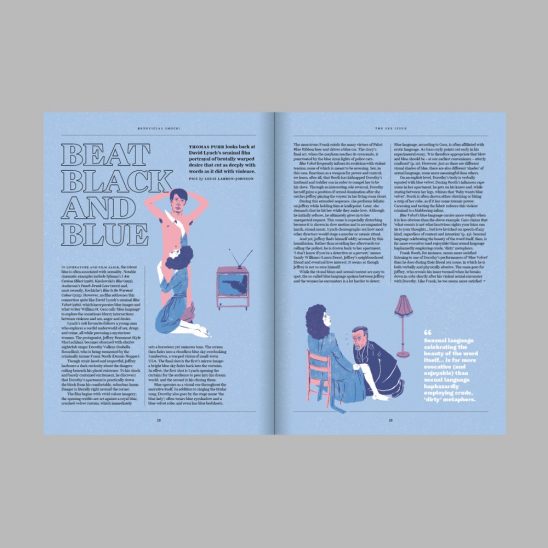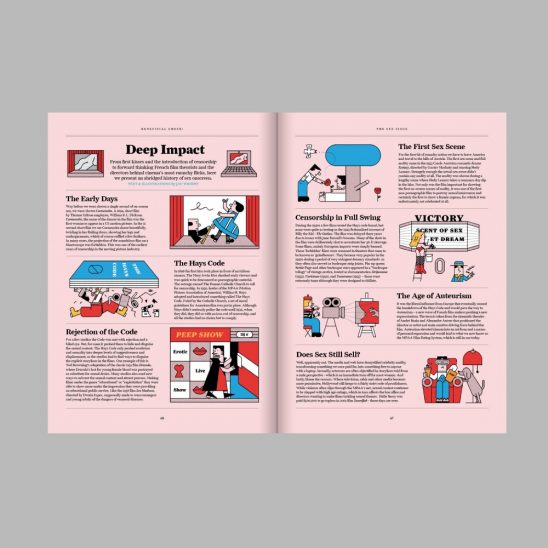 Beneficial Shock! - Issue Three
Beneficial Shock! is a new bi-annual magazine for film lovers and design enthusiasts, with accompanying screen based motion features that will champion progressive thinking from contemporary illustrators, graphic designers and photographers. Rather than your standard film magazine full of reviews, celebrity news and press images, Beneficial Shock! aims to use illustration, visual documentation and design in humorous and irreverent ways to expressively interpret film related content. In short, film is just the beginning.
WORD FROM THE EDITOR
Editor Gabriel Solomons explains: "Although there are great independent film magazines out there, Beneficial Shock! fills a gap where more can be made of the relationship between writers and image-makers with film as the starting point."
Issue Three's theme is sex. It explores the myriad ways in which sex is played out on screen, from the rules by which to judge a film's gender credibility and exploring the seductive power of showing less, to analyzing unconventional relationships and sitting beside some unscrupulous characters on Hollywood's notorious casting couch.
Medium: Magazine
Related Products