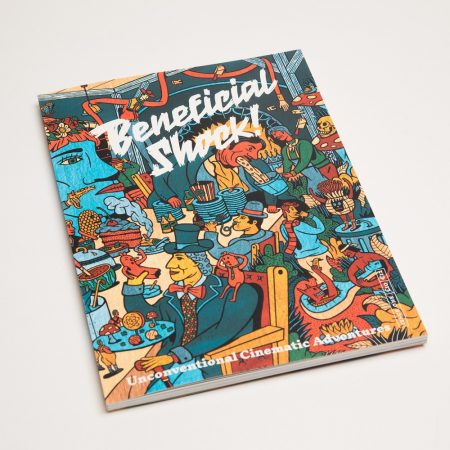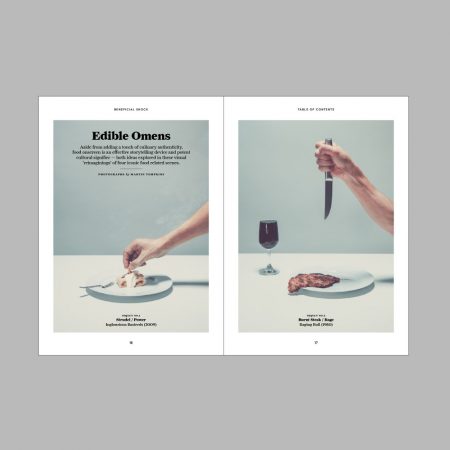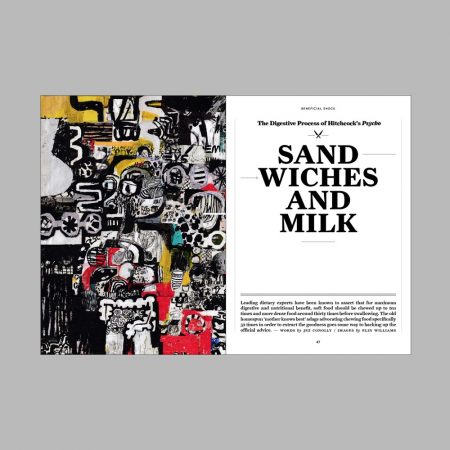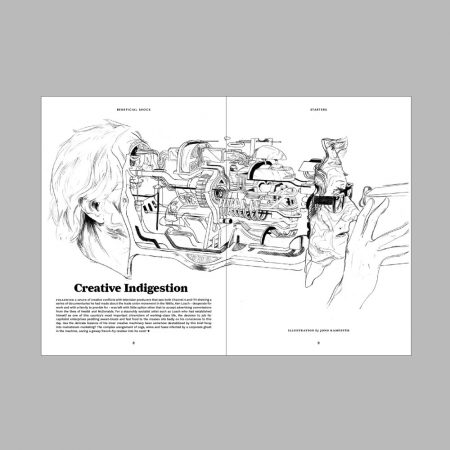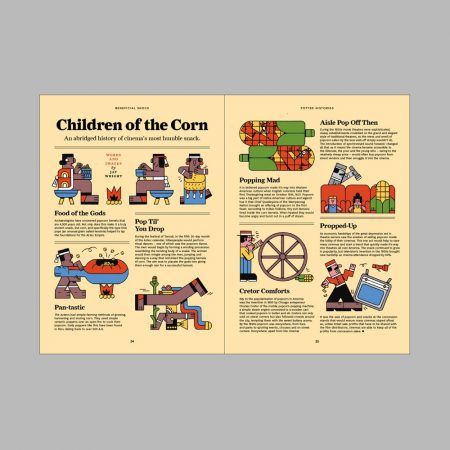 Beneficial Shock! - Issue One
Beneficial Shock! is a new bi-annual magazine for film lovers and design enthusiasts, with accompanying screen based motion features that will champion progressive thinking from contemporary illustrators, graphic designers and photographers. Rather than your standard film magazine full of reviews, celebrity news and press images, Beneficial Shock! aims to use illustration, visual documentation and design in humorous and irreverent ways to expressively interpret film related content. In short, film is just the beginning.
WORD FROM THE EDITOR
Editor Gabriel Solomons explains: "Although there are great independent film magazines out there, Beneficial Shock! fills a gap where more can be made of the relationship between writers and image-makers with film as the starting point.
Issue One chose as theme: Food, and features work by Jay Wright, Dave Biskup, Eleanor Shakespeare, Gary Embury and Jakob Hinrichs lending their penmanship to features on surreal food in Roald Dahl films, food fights from east European art-house cinema and a theoretical treatise on the digestive process of Hitchcock's Psycho. Alongside these more meaty features are a bevvy of graphic novels, mock adverts and an abridged history of cinema's most humble snack: popcorn.
fthry
Medium: Magazine
Related Products