Out of stock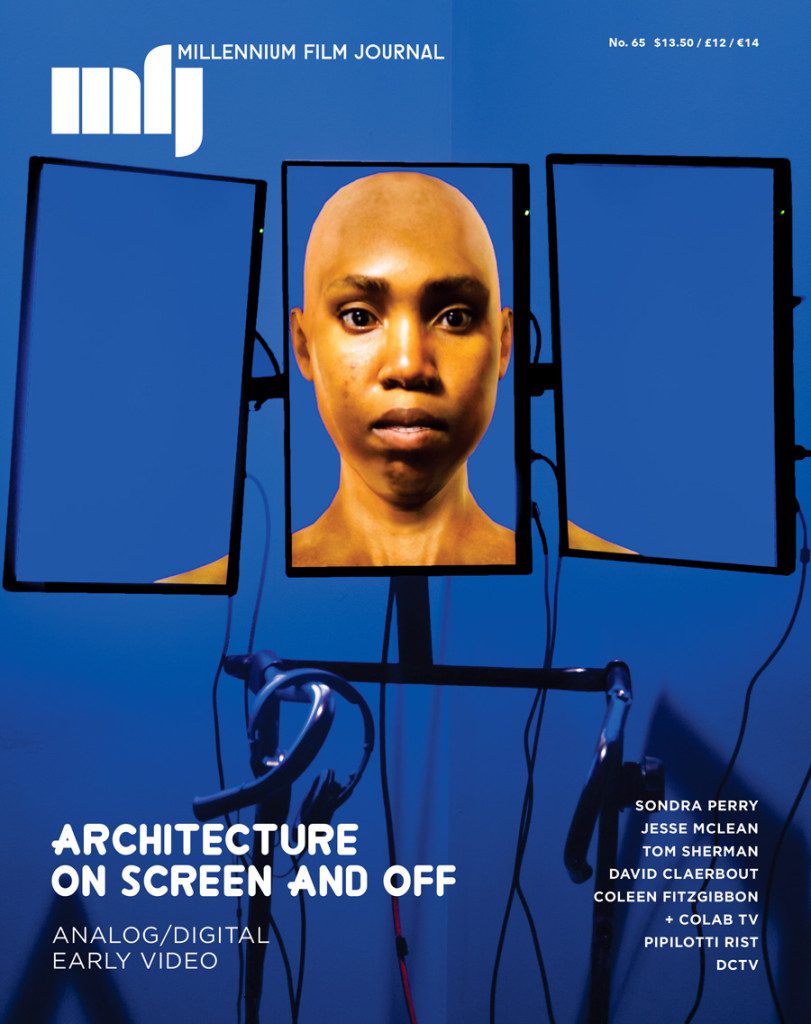 Millennium Film Journal - Issue 65 – Spring 2017
The Oldest Journal of Avant-Garde Film and Media Art on Planet Earth, is how they describe themselves.
Currently edited by Grahame Weinbren, Kenneth White, Josh Guilford, and occasional guest editors, the Millennium Film Journal has been published more or less biannually since 1978 by the Millennium Film Workshop, former director Howard Guttenplan, current director Paul Echeverria. Ever since, MFJ have documented the multiple transformations of the cinematic in the hands of artists, giving a voice to a community that tended toward marginality. Their idealist – if aggressively naive – position has always been that artworks and products are separate and distinct species, even if some works are both.
This issue: Architecture On Screen And Off (Analog/Digital/Early Video)
Contents:
Is the Imagination Analog or Digital? – Tom Sherman
Beware the light: figure versus ground, white versus black (blue), or: Sondra Perry's Blue room and Technologies of Race – Soyoung Yoon
(Community) Video Art: DCTV's expanded documentary practice – Joel Neville Anderson
The Invention of Glitch Video: Digital TV Dinner – Michael Betancourt
"What are we watching?!": An interview with Coleen Fitzgibbon about Colab TV – Ben Olin
Connect and Rupture: Jesse McLean on See a Dog, Hear a Dog – Eli Horwatt
reviews on KINDL Center for Contemporary Art, Seventeenth Gallery, Participant Inc., Artificial Darkness by Noam M. Elcott, and Pipilotti Rist.
mgzaction
Medium: Magazine
Related Products